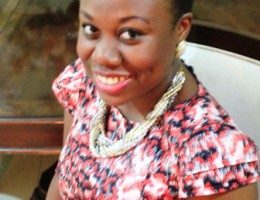 Damilola Oyedele
Vice-President, International Expansion
Dami has gained wide-ranging experience in business strategy, process improvement, customer service excellence and program design from her work in the fields of consulting, international development and new media.
In 2014, Dami served at TechnoServe Inc, a non-profit headquartered in Washington, DC and operating in more than 30 developing countries. At TechnoServe, Dami conducted research and developed assessment papers on subjects including market systems development, job creation, gender equality and public private partnerships for TechnoServe's partner, a DFID-initiated rural agricultural markets development program in Nigeria. She also provided support with planning and executing the first ever set of tractor promotion trade shows across three states in Northern Nigeria.
Prior to joining TechnoServe, Dami worked for four years as a management consultant at KPMG Advisory Services on various strategy, customer service enhancement and process improvement projects in Nigeria's leading financial services and public sector institutions. She also served as inaugural editor of YNaija.com, the flagship publication of the Red Media Africa.
Dami holds a B.Sc in Economics from Obafemi Awolowo University and is currently a Master of Public Policy candidate at the University of Chicago, Harris School of Public Policy.