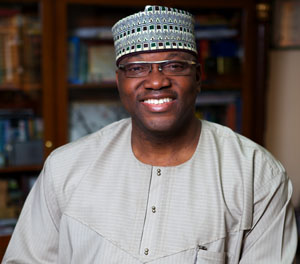 JOHN MOMOH (VICE CHAIRMAN)
John Momoh is a renowned broadcast journalist with vast industry experience spanning over three and half decades. He has had a distinguished career in news television broadcasting and is widely recognized in Nigeria as a transformative industry pioneer. Prior to starting Channels Television, which he founded in 1992, John worked variously as News Anchor, Senior Reporter and Senior Producer for Nigeria's National Radio and Television Stations, Radio Nigeria and the Nigerian Television Authority.
John Momoh is a graduate of the University of Lagos with a B.Sc. (honours) in Mass Communication and a Master's degree in International Law and Diplomacy. In June 2013, he received the Lagos Business School's Distinguished Alumni Award. John Momoh has professional Diplomas from the UK's Thomson Foundation and the University of Manchester. He is an alumnus of the prestigious Harvard Business School and a Fellow of the Nigerian Guild of Editors and the Nigerian Institute of Journalism. He is a Fellow of The International Visitor Programme (IVP), an initiative of the United States Information Agency, a "Chevening" Fellow and a Fellow of the "African Future Leaders", both initiatives of the British Government's Foreign and Commonwealth Office.
A former General Secretary of Nigeria's Independent Broadcasters Association and Chairman of the League of Nigerian Broadcasters, John Momoh was honoured in December 2005 by the Nigerian Government as an "Officer of the Order of the Niger." John Momoh is a member of the International Academy of Television Arts & Sciences based in New York and has served as a JUROR for the International Emmy Awards. He is also serving as a Juror for the AIB Awards – The Association for International Broadcasters.