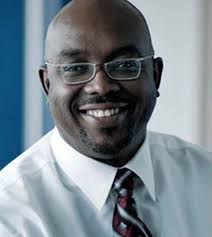 LOUIS OTIENO
Louis joined Microsoft in 1997 as Country Manager for Kenya, helping drive one of the highest growth rates for Microsoft subsidiaries worldwide. In 2002, he became the Director for Business Operations & Marketing in WCA (West & Central Africa), a position he held until 2004 when he moved to become Director of Enterprise Sales in WECA. In 2007, Louis was promoted to General Manager, East & Southern Africa, responsible for sales, marketing, services and business development across 15 countries. In that role, he also served as part of the leadership team for WECA and the Indian Ocean Islands. Louis lists many accomplishments in his overall career but most notable is the lead role he played in the localization of Microsoft Office & Windows into Kiswahili – a first for an African language – which paved way for the extension of the localization program into seven other African languages. Before joining Microsoft, Louis was a developer and rose to become Vice President, Information Systems at EEC Financial Services Inc, a firm based in New York & New Jersey, USA.
Industry associations: Louis serves on the Kenya Vision 2030 Delivery Board as well as the Enablis East Africa Board. He is also a member of a select group of CEOs in the IGD Frontier 100 program, an advisor to the Presidential Investor's Round table in Uganda and Tanzania, as well as in the Presidential ICT round table in Mozambique. In addition, he is a member of the East Africa Business Summit and served as chair of the American Business Association in Kenya in 2005.
Personal passions: Louis' passion is ICT for development. He firmly believes that Africa risks alienation unless it fully embraces ICT & ICT embraces Africa.
Education: Louis is an alumni of Lenana School in Nairobi and is a graduate of Mercy College in New York where he obtained his BSc in Computer Science. He also holds an MBA from Long Island University in New York.