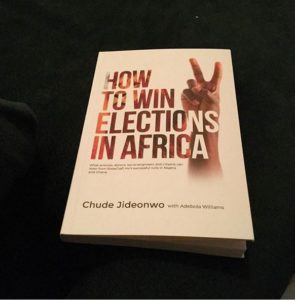 The book, 'How to Win Elections in Africa: Parallels with Donald Trump' by RED Co-Founders, Chude Jideonwo and Adebola Williams American book tour began on Thursday, November 9 in Ohio University Centre for International Studies, Ohio.
This follows a successful launch at Yale University, New Haven, Connecticut, with a discourse on the future of democracy in Sub-Saharan Africa in light of the seismic changes toppling political establishments in the past few years.
The book was born out of the truly epic turn-around witnessed across the American elections landscape with the shocking win of Donald Trump which mirrors the remarkable changes happening in Africa's elections.
In keeping with its general theme, which draws parallels between campaigns and elections in Africa and America, the event took place on 'Africa at Ohio' platform of the University's African Studies Program. This platform seeks to share Africa related-research and writings with global readers.
The book tour is scheduled to continue in Washington D.C, Pennsylvania and neigbouring country, Canada.