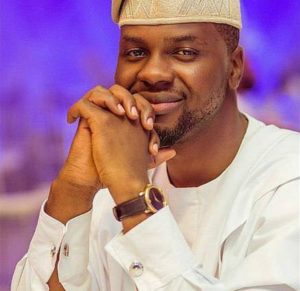 Below are the takeaways from his speech…
Approach to education in Nigeria needs to change entirely
Whilst nations like France are increasing education budget to from the minimum 25%, Nigeria is struggling with 6% which is less than half of the recommended minimum.
It is shocking to realize that only 28 pupils sat for WAEC in Zamfara state, and only 24 students passed NECO exams from the state.
The government needs to make education a priority. Nations that have removed themselves from economic downturns – like China and Singapore – have specifically focused on human capital development and productivity.
There's a general accountability problem – even culturally – where it almost seems disrespectful to ask for receipt. Where age and patriarchy is still an issue and individuals can insist on live television to be referred to as Elder, and not Mister.
If you don't have an educated population, it will be hard to deploy all the tools of modernization that promotes accountability and efficiency.
Government needs to have clear goals for federal and state for education. What kind of future do we want to build? What areas do we want to play as a super power? Then train its youth.
Nigeria must up skill teachers so as to teach for the 4th Industrial Revolution of Artificial Intelligence and Robotics.
Restore prestige for the teaching profession so as to attract new minds who are tuned into the future – so they can prepare our young people.
Citizens begin to pay attention, demand to see budget items for education, and those responsible then activate demand until public officers do their part.
For a generation whose currency is talent, the current education structure/system will not deliver value. As a fact, Wizkid has done more for Nigeria than many public office holders.
To get young people excited about education, data-driven solutions should be utilized to link talent to education and financial independence.
We must work with the media to show the importance of education. Clearly stating how it is the passport to the future, or how it will lead to self-actualization and financial independence. No one wants to waste their life.
Government needs to work with talent and vocational institutions to help standardize and certify them to train people.
We must commend the government's TSA system which has helped cut waste, and supported the reform in parastatals like JAMB.
We must commended individuals like Prof. Oloyede, celebrate them and use them as standards for public servants to aspire. This disabuses the blanket mentality that it is impossible to be upright in public service.