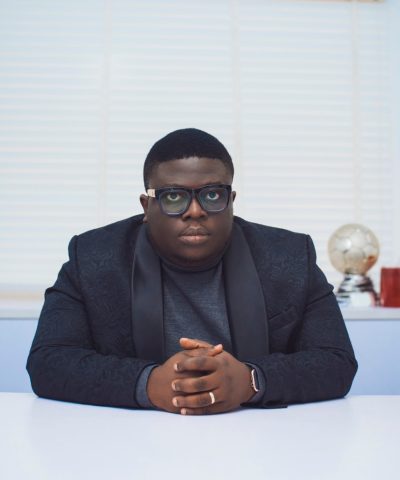 We've shared in countless interviews that we are reluctant entrepreneurs. However, entrepreneurship was the way to live out the vision that was dearest to our hearts at the time: building a media vehicle that carried the aspirations and possibilities of our generation.
We wanted to tell stories about and to our generation that would inspire and empower. Along the way, we built a group of companies including a PR company, a TV company, a print and digital magazine, a Public Sector consulting, a Digital Media consulting company and many media brands that have defined and continue to define eras. But it meant we had to do business in a way that was different from the norm in our climate.
And every point in that entrepreneurial journey that became RED | For Africa, we held the dream close: that we were not going to run this company forever. We would do it for a few years, build a foundation that could live and grow beyond us, and then we would hand it over as we explored all the storytelling passions that animated our lives.
15 years after, and 5 years after Chude submitted the final succession plan, that day has come.
It hasn't been an easy journey. Succession planning is not part of the Nigerian corporate culture, and we had only two big models to follow for the kind of transition we wanted: from founder-CEOs to non-founder CEOs. There was GTBank and there was Insight Redefini. There are others, but they are extremely rare and not a lot who continue to flourish long after the founders have left the stage.
So about 7 years ago, we went to the chief executives of both organisations and began to ask questions and to understudy. We also began to read, and learn. We made mistakes, inevitably, but we were driven by the singular vision to do this thing that was uttermost in our hearts: build a profitable, impactful, flourishing institution that would outlive us.
As co-founders of the civil society organization, Enough is Enough Nigeria, we had done something like this in the past for which we are incredibly proud. But this – our business, literally founded with zero naira, with no investment and no debt over its lifetime – was wholly ours; the fruit of our friendship and brotherhood. Something we had created out of nothing.
Through the grant of equity to foundational team members, the building of a world-class board, and the experimentation period with chief executives of the various companies within the group, we have finally arrived here: Chude handed over as chief executive officer to Adebola Williams in 2017, and Adebola handed over as chief executive officer in the second quarter of 2022.
After 6 months of solidifying that process, we are excited to announce Ayodeji Razaq as the first non-founder chief executive officer of RED | For Africa – including the companies Red Media Africa, StateCraft Inc., Red Productions, Zed Digital and not-for-profit The Future Project.
Ayodeji has a history steeped in RED, as an old member of our team, even as he has gone on to co-found his own successful media companies and win multiple awards for his work.
In the past half-year, he has justified the confidence in him, by quietly and determinedly going to work solidifying the culture, rallying the team, and extending the frontiers of the business including with new business and new products.
We are also beyond grateful to the exception #HumansofRED who have remained firm and brilliant in the midst of all this flux in the past few years. This is only truly possible because of them. We are doubly grateful to our leadership team and advisors – Isime Esene and Remi Ogunkayo and everyone else whose guidance made this a seamless process.
We both continue to remain on the board of directors.
The future has never been more exciting!
Chude Jideonwo & Adebola Williams