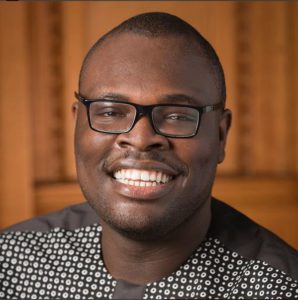 Founder of happiness company, Joy, Inc. and author of the book 'Are We The Turning Point Generation', Chude Jideonwo will be speaking at the Lagos Book and Art Festival ) 2018.
He will be sharing on 'What We Plan' at the LABAF Symposium holding at Kongi's Harvest Art Gallery on Saturday, 10 November, 2018. Other speakers at the Intergenerational Dialogue include Eghosa Imasuen, author of 'To St Patrick' and Abubakar Adam, author of 'Seasons of Crimsons Blossoms'.
The Lagos Book and Art Festival has manifested as a yearly ritual for top-notch publishers, adherent book lovers, literary activists and artists of all hues, attracting huge patronage from members of the public across ages and divergent persuasions. Every year, LABAF plays host to over 2,000 young people who are mentored through workshops on paintings, writings, readings, craft making, drama, dance, poetry and lots more; a range of experience, but most crucially, discussions around books, commanding a huge profile in the traditional and social media.
For further details about the Lagos Book and Art Festival, please visit http://www.lagosbookartfestival.org/