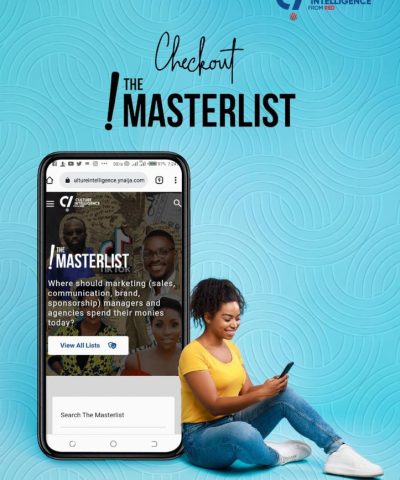 RED | For Africa has announced the launch of its media budgeting and buying tool, The Masterlist at the 16th edition of The Future Awards Africa held in Lagos.
Described as the go-to platform for media budgeting, buying, and on-demand campaign execution, The Masterlist provides concise and relevant data to businesses regarding people, places, and platforms as well as rates for their advert categories.
Speaking on this, RED | For Africa co-founder, Adebola Williams, said this novel marketing tool is aimed at helping individuals, corporates, government, and non-profit organisations make informed decisions for their marketing and communication campaigns.
"The Masterlist has over 20,000 data points that can be leveraged upon by users. It includes a comprehensive list of radio, TV, print, online, influencer, and billboard platforms across Nigeria, with corresponding rate cards to promote accurate budgeting and quick campaign execution," said Williams.
"It includes the advert rates of the listed people, places and platforms, allowing users to categorically shop for advertising essentials similar to e-commerce platforms, only that here, they are shopping for advert rates. This will help ease marketing processes, so brands can save the time and energy they would have otherwise used to conduct this research, for more productive activities," he concluded.
The tool includes an archive of curated market intelligence and culture insights to help professionals understand how best to execute their campaigns.
The Masterlist is powered by Culture Intelligence from RED, Africa's leading think tank on media, marketing, and the culture – helping companies, governments, and change makers with data-backed insight for evidence-based decision-making.