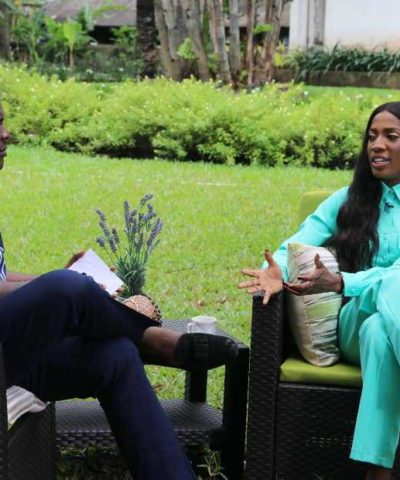 On the latest episode of #WithChude,  PR professional, Ronke Bamisedun sits in a conversation with Chude Jideonwo, Founder of  Joy, Inc., as she shatters the perfect image most followers of her career trajectory have come to associate with her name.
With two degrees and unrivalled work experience from top-tier international organisations, the 30-year-old founder of BWL Agency, a leading boutique Public Relations agency based in Lagos, opened up about having to deal with a lot of internal struggles on her return to Nigeria from the United Kingdom.
Having left a promising career to set up home in a country she had become increasingly disconnected from since she first moved abroad at the age of 15, she admits that no one looking in would ever have believed she was struggling to find her bearing.
"I was in a place of sadness, I'll say, and had to deal with people just saying, 'Get on with it'," said Ronke, highlighting the difference in the way both cultures approach mental wellbeing and how it affected her. "It took me two years of ups and downs, I was in a depressive state. People will however say, 'you are not struggling, you are doing fine. You have a roof over your head, so what have you got to complain about?'"
Ronke has worked with brands like Pandora, Moet Hennessy, Pernod Ricard and Universal Music Group as well as many non-government organizations, cementing further her lack of any claim to despair, as far as family and friends were concerned.
"There was a lot of tears," she said, recounting those years of adjustment, as she went on to share her journey to victory, and how she is now able to look back on those years with a heart of gratitude.
New episodes of #WithChude show every Saturday at 9pm on TVC Entertainment, and every Thursday on EbonyLife TV at 7:30pm. With an extended play podcast up on Spotify, iTunes among other podcast platforms every Wednesday at 10:00am, everyone can join the conversations.