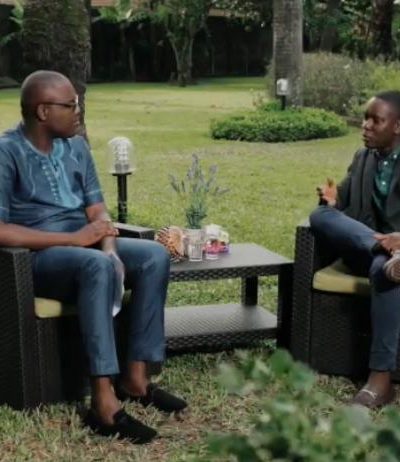 On the latest episode of #WithChude, quintessential creative, Onos Ovueraye, opened up about tapping into happiness as a creator and someone living with Attention Deficit and Hyper-activity Disorder (ADHD), a chronic condition including attention difficulty, hyperactivity and impulsiveness.
"When I find myself in that (sad) place, I do everything I can to get out," Onos said. "I always say that a day without laughter is a day wasted."
Onos, whose online footprint makes it difficult to imagine him as anything but joyful, came clean to show host, Chude Jideonwo about how happiness is a choice he makes every day. "Happiness is a choice. And it is a choice I'll rather fight for."
He also opened up about having to accept that living with a neurological disorder is no different from being a hypertensive and knowing that one's body depends on the daily pills they take to stabilise their blood pressure.
Having worked with several A-listers in entertainment, Onos' journey is one of quiet acceptance, learning through pain and committing to live life a little better every day.
#WithChude is a special series of targeted multimedia conversations and investigations focused on narratives that enable and strengthen the mind, heart, and spirit. New episodes of #WithChude show every Saturday at 9 pm on TVC Entertainment, and every Thursday on EbonyLife TV at 7:30 pm. With an extended play podcast up on Spotify, iTunes among other podcast platforms every Wednesday at 10:00 am, everyone can join the conversations.