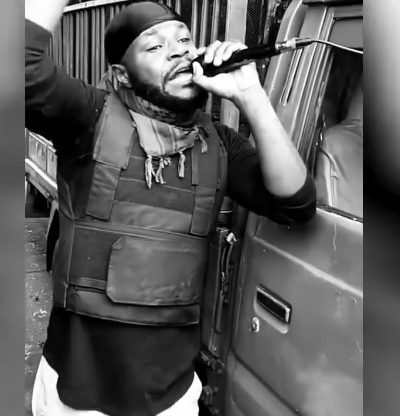 On this week's episode of #WithChude, renowned filmmaker, Innocent Chukwuma Udeh popularly known as 'OneSoul', shared his experience on the active role he played on that traumatic night at the Lekki toll gate protest ground with host and founder of Joy Inc., Chude Jideonwo.
Recounting this horrific experience, Innocent told Chude that they upheld a practice of paying tribute to those who lost their lives to police brutality at 4 pm every day. He had championed the tribute that day, but was on his way to Lekki phase 1 (to get food) when the shooting began. On driving back to the protest ground, he was confronted by military personnel who ordered him to go back at gunpoint.
Innocent revealed that he had taken several injured victims to three different hospitals, including a government hospital where he was turned away. Luckily, he found two hospitals that were willing to provide medical care to the injured victims.
"The night of the incident, I had thirteen (13) patients at Doren and nine (9) patients at Grandville, VGC. One was shot in the anus and leg, a little boy, a female trader on the leg and a guy, on the hand", he said.
While the incident left many emotionally traumatized, wounded and killed, Innocent opines that the bloodshed could have been avoided.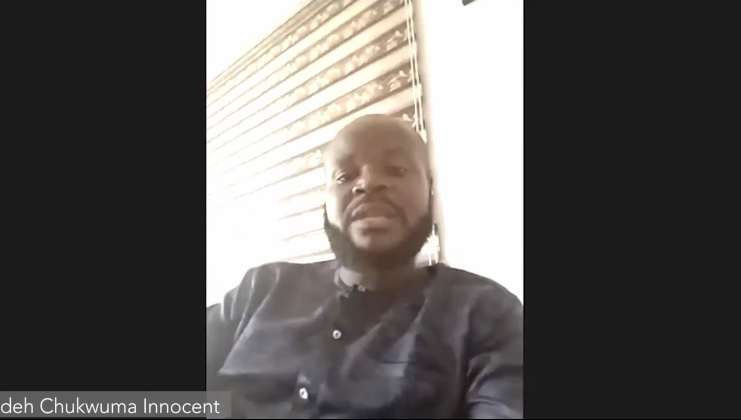 "There are multiple ways to diffuse a protest rather than resorting to violence", he said.
#WithChude is a special series of targeted multimedia conversations and investigations focused on narratives that enable and strengthen the mind, heart, and spirit. New episodes of #WithChude show every Saturday at 9 pm on TVC Entertainment, with reruns every Sunday on Wazobia TV at 5 pm and every Thursday on EbonyLife TV at 7:30 pm.
An extended play podcast is up on Spotify, iTunes, among other podcast platforms every Wednesday at 10:00 am. Everyone can join the conversations.
The full interview with Innocent Chukwuma Udeh can be viewed here.