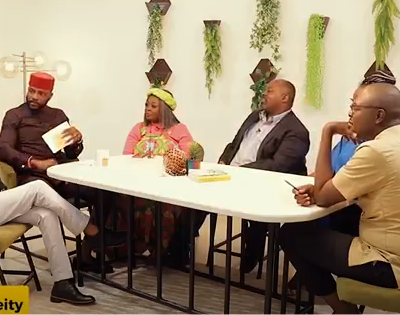 On this episode of the hustle #WithChude, Host-  Chude Jideonwo, sits with  six popular Nigerian lawyers- lawyer and media personality Chukwuebuka Obi-Uchendu, TV presenter Olivee Mode, lawyer and influencer: Bamidele Olamilekan (Pexxie), actress and radio presenter Omotunde Adebowale David (Lolo), and Entrepreneur Obi Asika,  to discuss ambition, influences in their decision to become lawyers and their entry and exit from the Nigerian law space.
Speaking on his inspiration to study law, Pexxie recounted witnessing the evils of jungle justice at a very young age, the evils of jungle justice. The abnormal normality in this part of the world birthed his desire to become a lawyer and contribute to the death of jungle justice .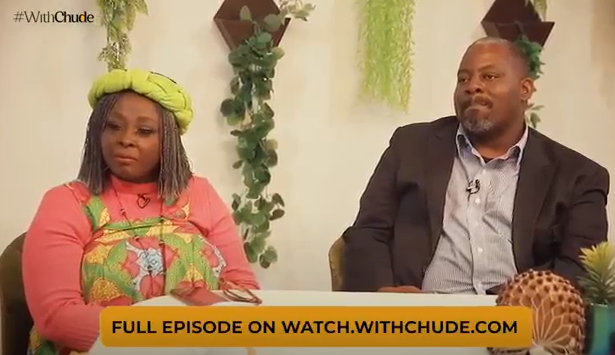 In his words: " I wasn't forced to study law. When I told my dad I wanted to study law he kept asking- are you sure?"
Olivee, on the other hand, revealed that she thought there was a part of her that studied law to fulfil her father's subtle childhood wish when he passed, to honour him.
She also confessed to being confused about her career pathway for the longest time.  "I wanted to study law and I wanted to be a TV presenter. And I didn't know how I was going to marry both" She, however, decided on a law degree as advised by her mum on the realization that she could be a TV presenter with a law degree, but it would never work the other way.
Contributing to the discussion on family support, Pexxie said: "My dad didn't even think I was going to pull through. I did it and they were pretty much super proud and they are always shouting the law".
A takeaway from this episode of The Hustle is that "changing or leaving- a dream, a job, a career, does not always equal giving up".
Watch The Video Here:
https://www.instagram.com/tv/CV19YLyDsjI/?utm_source=ig_web_copy_link
#WithChude is a special series of targeted multimedia conversations and investigations focused on narratives that enable and strengthen the mind, heart, and spirit.
All past and new episodes of #WithChude premiere on Saturdays at 7am on watch.withchude.com. You can also watch the show every Saturday on Channels TV at 1 pm, with reruns every Sunday on Wazobia TV Channel 98 at 5 pm, every Tuesday on Rave Tv at 5 pm, every Wednesday on Pop Central Station DSTV Channel 189 at 8 pm, and every Thursday on EbonyLife TV StarTimes Channel 189/191 at 7:30 pm.
An extended play podcast is up on listen.withchude.com, as well as on Apple Premium.
Everyone can join the conversation.