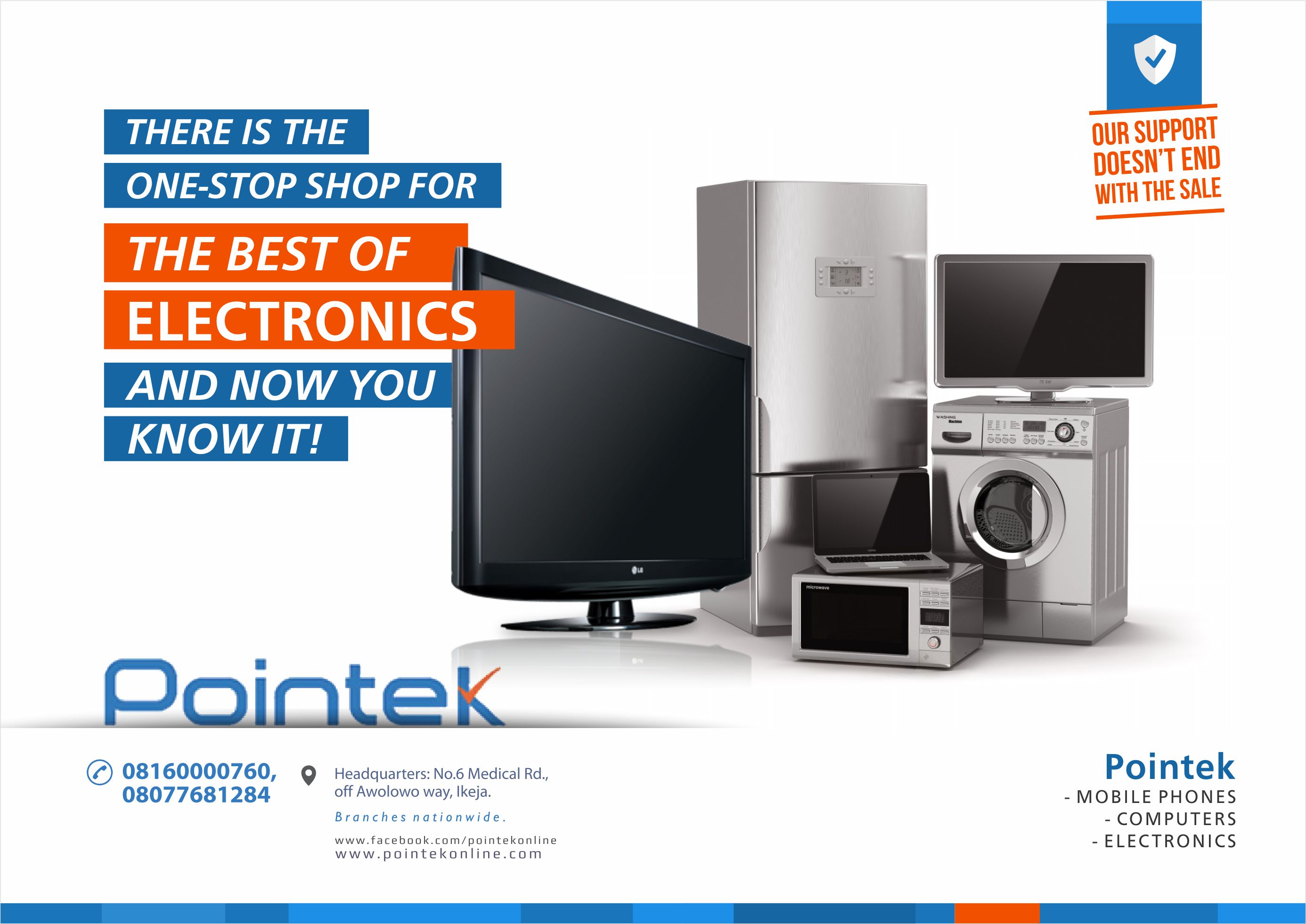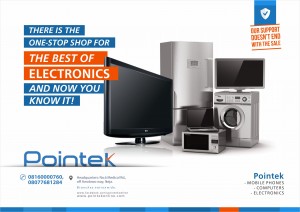 Pointek, a Nigerian mobile phones and technology industry heavyweight, has opened the latest addition to its range of businesses, the electronics store.
Located in Pointek's ultramodern head office the Pointek electronics store features authentic and high quality brand of electronics and home appliances at unbeatable prices.
Pointek Managing Director, Mr. Emeka Oguchi, said at the opening of the store, "We take pride in offering on the the best quality products to our customers and over the years we have built a reputation of selling only authentic and durable products compared to what is obtainable out there. This has led to a high demand for electronics from our esteemed
clients, and as a company that listens, we have responded in a big way by the introduction of our electronic stores."
"We hold our customers in high esteem; just recently, we introduced the Pointek Phone Loss Insurance Plan that completely bears the cost of replacing any mobile phone purchased under this plan, as well as free screen replacement for phones purchased from any of our stores. This yuletide season, we are giving out gift items such as phones and home appliances to customers who patronize our electronic stores," he added.
Top brands are available for purchase at Poinitek's Head Office, on 6, Medical road, Ikeja . Installmental payment options (up to a maximum of four months) can be set up for customer's convenience.
Please visit WWW.POINTEKONLINE.COM  and follow us on facebook ‎www.facebook.com/pointekonline  and twitter@pointekonline for up to date information on activities and participate in our regular promotions and giveaway.‎