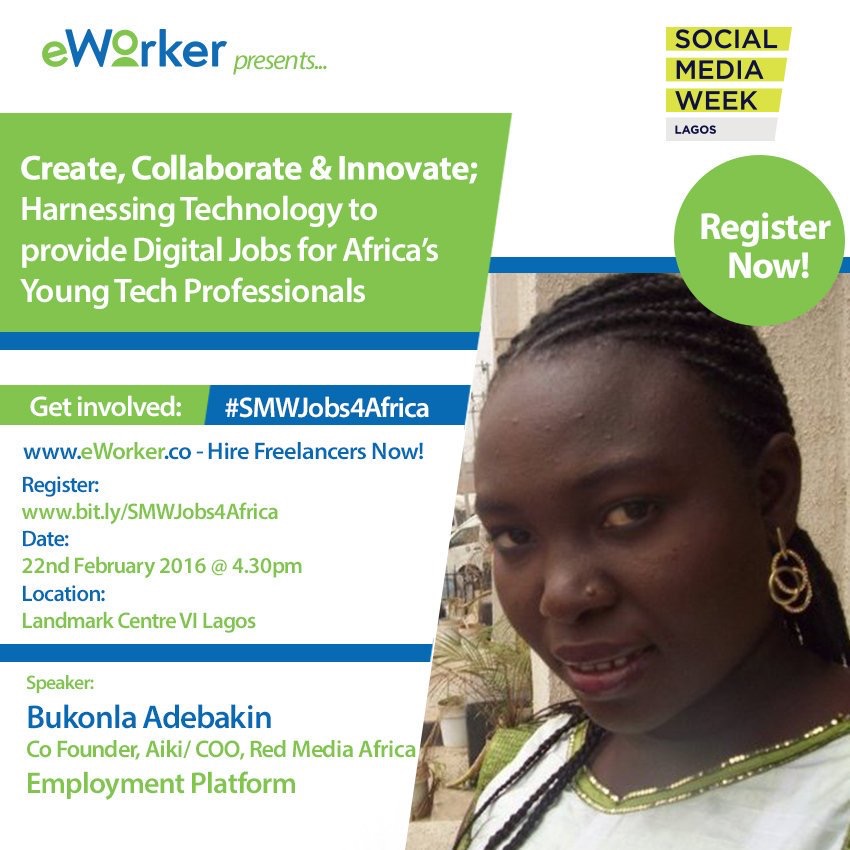 RED Chief Operating officer,  Bukonla Adebakin will be speaking at eWorker's #SMWJobs4Africa event on Monday February 22 happening at the innovation stage,  Plot 5B, Water Corporation Road, Oniru, Victoria Island, Lagos
The session will deliberate on ways to collaborate to create jobs for the networked African, how technology & innovation are changing the work space and how people across the world work as well as it's implications for Africa's tech professionals.
The "Create, Collaborate & Innovate; Harnessing Technology to provide Digital Jobs for Africa's Young Tech Professionals" event aims to leverage the knowledge and expertise of industry authorities to provide Africa's future tech leaders with adequate insight on what it takes to launch, sustain and scale their digital careers in the global economy.[vertical_separator]
eWorker is an Internet/Software social enterprise which exclusively serves Africans. We use an inclusive, robust & scalable technology to match Africa's brightest tech talents with digital jobs from across the globe, building synergy, collaboration and virtually powered international experience and we are looking to create 1 million digital jobs for Africans in the near future.