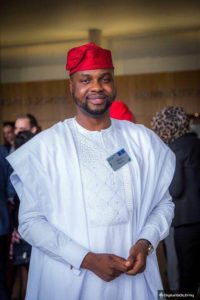 RED Co-Founder, Adebola Williams will be speaking on the Entrepreneurship panel session of the 16th Annual LBS Africa Business Summit scheduled for Saturday 22nd April 2017.
Africa Business Summit which attracts over 400 delegates each year is an initiative of London Business School to provide a platform where effective strategies for sustaining the continent's positive momentum are discussed by experts of different field from around the world.
The Entrepreneurship panel session themed "Made in Africa" Entrepreneurs: Why, When and How to Build and Invest in an African Start-up is aimed at exploring the new realities of doing business in Africa with viewpoint on questions like; "why" you should build/invest in an African start-up, "when", "how" and other key issues related to promoting entrepreneurial endeavours in Africa and beyond
The panel session will also feature speakers like Adnane Addioui; President of Moroccan Center for Innovation and Social Entrepreneurship, Tracey Austin; Head of Impact Investing, Palladium Group, Alex Thomson-Payan; President and Founder of TGI Group, Andrew Hunt; Co-Founder and Managing Director of Aduna, and Rob Withagen; Co-Founder and MD of Asoko Insight.