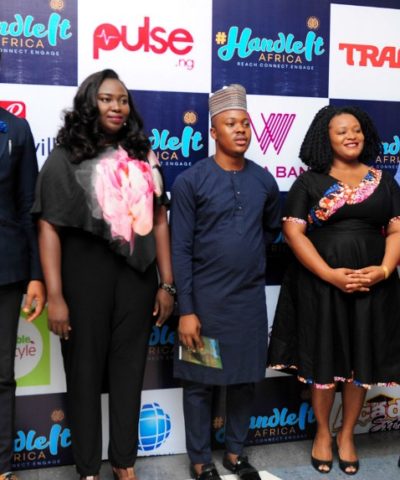 Members of the executive team from RED, Nigeria's leading innovative media company, Sola Obagbemi and Bukonla Adebakin joined other speakers at the maiden edition of Handle It Africa Conference themed  "Social Media: Language of Expression", which took place on Friday 31  March, 2017 at the Oriental Hotel, Victoria Island, Lagos.
Handle It Africa, an initiative of Penzaarville Africa aims to bridge the gap between innovation, communication and development to facilitate the growth of the industry at large whilst helping entrepreneurs and business owners understand the proper use of social media as a communication tool in yielding desired output.
The conference featured speakers for diverse industries including entertainment, digital media, governance, community Service and more.
Speakers at the event were; Japeth Omojuwa, Founder, Omojuwa.com; Aliyu Giwa, Deputy Superintendent of Police (DSP) and Assistant Force PRO Annex Lagos; Tosin Ajibade,  Founder, Olorisupergal.com;  Osagie Alonge, Editor-in-Chief, PulseNG; Olusola Amusan, Philanthropies and CSR Leader, Microsoft Nigeria; Otto Orondaam' Founder Slum2School Africa; Dayo Israel, International Development Specialist; amongst others.