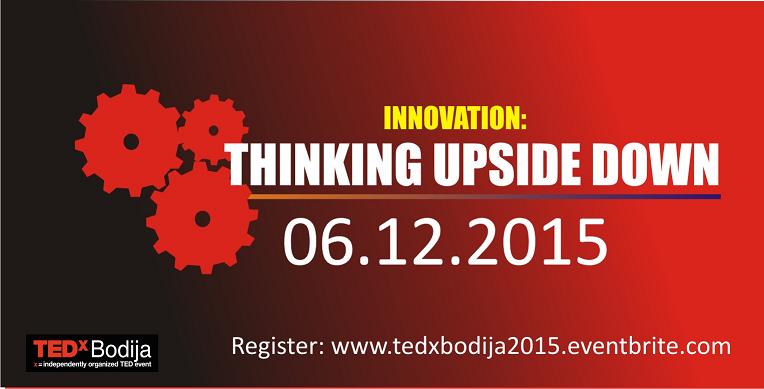 Our Managing Partner Chude Jideonwo will be speaking at TEDxBodija on SundayDecember 6, 2015 happening at the Le Chateau Event Centre, Bodija, Ibadan.
The event is themed "Innovation: Thinking Upside Down", Expected audience and age range: Audience is urban tech-savvy young professionals between the age of twenty and fourty-five.
Other speakers include; Munyaradzi Gwatidzo, Idowu Anthony-Ajileye, Dr. Tony Marinho, Sola Adewumi and Barr David Ashaolu.