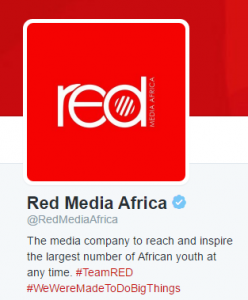 If you know us at #TeamRED, you know we are big lovers of social media.
We are excited to share with everyone that we've now been verified on Twitter.
This was made possible by Twitter's new verification process announced in July 2016. Prior to this, Twitter tended only to verify public
figures and other high-profile sectors.
Whooooooooosh!
Follow us on Twitter, Instagram and Facebook- @redmediaafrica