WITH CACOVID, THE PRIVATE SECTOR IS PROVIDING ANSWERS TO COVID-19 + OTHER STORIES.
THIS IS THE RED REPORT FOR APRIL.
As the world experiences massive changes to the way we live and work, we must do our utmost best to lead the way in the quest to find our rightful place in this brave new world.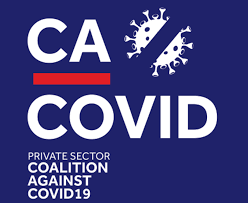 At RED | For Africa, we continue to work with institutions, personalities, friends, partners and colleagues who are stepping up with boldness in these trying times, and are contributing so that we can beat COVID-19 and restore our communities. Every single effort matters, and we thank everyone putting in the work to make the world a better place.
We present the latest RED Report, inspired by an audacious April.
Nigeria's private-sector is responding to the COVID-19 crisis through CACOVID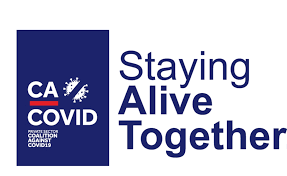 On 26 March 2020, it was announced that the Central Bank of Nigeria (CBN), through the bankers' committee and the private sector had come together to form the Private Sector Coalition Against COVID-19 (CACOVID).
With over twenty member organizations and counting, curious minds want to know how the Coalition came about? CACOVID is the brainchild of Aliko Dangote, Founder and Chairman of Dangote Industries Ltd and Herbert Wigwe, the Group Managing Director, Access Bank Plc.
CACOVID is tasked with pulling resources across industries to provide technical and operational support while providing funding and building advocacy through aggressive awareness drives.
https://ynaija.com/nigerias-private-sector-is-responding-to-the-covid-19-crisis-through-cacovid/
Church100: Pastor Jimmy Odukoya to host 'Rubbin' Minds' Special this Sunday
Pastor Jimmy Odukoya hosted a special edition of Rubbin' Minds this Sunday, April 12, to recognise one hundred (100) Nigerian Christians who have continued to keep the faith.
The list called #Church100, which includes Pastor E.A. Adeboye, Sam Adeyemi, Rev. Father Ejike Mbaka, Mike Bamiloye, among others has been compiled by YNaija to recognise the vanguards of the Christian faith, and those who use various platforms to continue to converse on the Christian faith.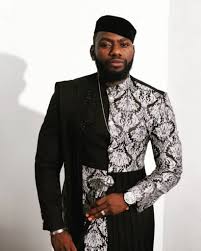 Talking about this special edition, Rubbin' Minds Producer, Seun Oluyemi said, "there is not a better time to celebrate those who have remained the vanguards of the faith, than on Easter Sunday, in a modern world, and in the time of a pandemic. Although this list contains one hundred Nigerian Christians; it is non-exhaustive."
https://ynaija.com/church100-pastor-jimmy-odukoya-to-host-rubbin-minds-special-this-sunday/
'People still think I am meant to be a man' – Joke Bakare on Medplus, handling stereotypes and running one of Nigeria's biggest retail chains
The conversation around female empowerment is expanding. It is growing to address the glass ceiling and the leveling of the financial grounds/opportunities for women in Nigeria. As we explore these complex topics, it is important to bear witness to the exciting and awe-inspiring strides women across various industries in Nigeria are consistently making. Women such as MedPlus' MD and renowned pharmacist, Joke Bakare, who was a guest along with other women leading their respective industries, on a special edition of Nigeria's favorite youth talk show Rubbin' Minds.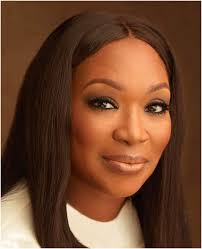 "If you're disciplined with yourself," she says, speaking of her journey from operating just one retail outlet to running up to 54 independently-managed stores across the country, "start small, overcome the fear and uncertainty, I think the sky's the limit."
In response to the line of questioning around the stereotypes influential women face, Bakare shared her thoughts on the often erasing slant that comes with being a self-made woman who holds such an impactful space in Nigeria, she says regardless of MedPlus' visibility "People still think I am meant to be a man."
https://ynaija.com/people-still-think-i-am-meant-to-be-a-man-joke-bakare-on-medplus-handling-stereotypes-and-running-one-of-nigerias-biggest-retail-chains/
COVID-19: Access Bank introduces Dual Transaction Service to enable customers access more funds
As the number of Coronavirus cases rises in Nigeria, Access Bank PLC has positioned itself at the top of the list of donors in a private sector co-operative intervention aimed to assist the Federal Government in the fight against COVID-19. The Central Bank of Nigeria (CBN) announced this yesterday in a press statement aimed to keep the public abreast of the progress being made to defeat COVID-19 by all key players.
The Private Sector Coalition Against COVID-19, which was set up at the onset of the pandemic by Access Bank, in collaboration with The Dangote Foundation, has as of Wednesday, April 1st, 2020, raised N15.32bn.

According to Wigwe, "We have been encouraging our customers to stay safe and connected by going cashless while using our various digital channels. Access Bank is in touch with the reality of the restrictions to activities and recognize that our customers may need an extra boost during this period. Hence, rather than have customers go through the rigours of applying for a credit card, we will give them access to more funds using their existing debit cards.
https://ynaija.com/covid-19-access-bank-introduces-dual-transaction-service-to-enable-customers-access-more-funds/
The Wellbeing Foundation Africa partners with PocketPatientMD to help Nigeria fight the COVID-19 pandemic with a unique e-health check tool
Her Excellency Toyin Saraki, founder of The Wellbeing Foundation Africa has just launched a powerful new e-health check tool in partnership with PocketPatientMD which will make free 'COVID-19 Health Check' available to all 200 million Nigerians.
"This is a first-of-its-kind tool in the global fight against this pandemic. This health platform has the potential to be an effective early warning system, accelerating the response time of public health officials with limited resources, and giving every Nigerian accurate and immediate health advice", commented Saraki who is also the Special Adviser to the World Health Organisation Africa Office Independent Advisory Group.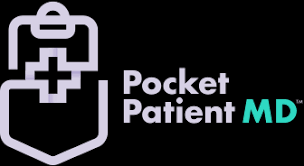 PocketPatientMD is a free, interoperable, fully integrated medical platform currently in common African languages, available online and offline. PocketPatientMD allows physicians and patients access to medical information anywhere, anytime, safely, securely and at no cost. Stakeholders throughout the health system can easily connect to one another, leading to, cost-effective, higher quality care.
https://ynaija.com/the-wellbeing-foundation-africa-partners-with-pocketpatientmd-to-help-nigeria-fight-the-covid-19-pandemic-with-a-unique-e-health-check-tool/
Adekunle Gold talks about his music, insecurities, and 'dirty habits' on Insta Live chat with Chude Jideonwo
Founder of Joy, Inc., Chude Jideonwo held an Instagram Live session with highlife singer and songwriter, Adekunle Gold on his new show #WithChude. The conversation saw both parties sharing major learnings from their personal struggles and journey to well-being. Adekunle Gold talked about his struggle with fame at the start of his career, and how negative comments from the public affect creatives. He emphasized the need to exit the overthinking process by identifying what is within our control as humans and what is not. According to him, he took some of the negative comments, identified the truth in them, and began working towards getting better.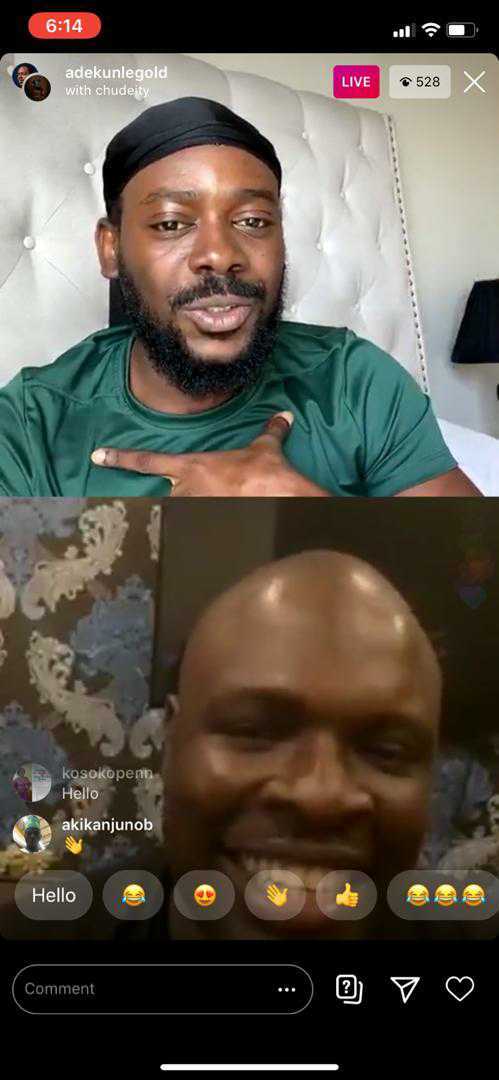 "If something is out of your control, there's nothing you can do about it. But if it is within your control, then you have the power to change it," said Adekunle Gold.
"At some point, I wasn't comfortable with the way I was looking, and though I was feeling bad, I asked myself, 'Can I do something about it?' The answer was 'Yes'. So, I began working out, and right now, I'm almost addicted to it. Also, it took me a long time to stop biting my nails, but I've eventually stopped."
https://ynaija.com/adekunle-gold-discusses-his-journey-to-well-being-on-instagram-live-session-with-chude-jideonwo/
The BeatingCorona.NG project is documenting and distilling all COVID-19 interventions in Nigeria, and you can be a part of it
The heightened frenzy COVID-19 has put the world in has forced governmental bodies and policymakers to come up, at breakneck speed, with the most effective means to protecting their citizens, it can be hard to properly document the exact amount of resources that are going into the fight against the deadly disease and even harder for people in underrepresented communities who will most be affected by the shutdown policies being implemented across the world to access vital palliative measures. This is the vacuum BeatingCorona.NG has come to fill.

At the time of our launch on April 9, our database recorded up to 127 Billion Naira in contributions made by private entities, interest groups, individuals and government officials, to Nigeria's COVID-19 relief fund.
In the coming days, we intend to partner with other platforms joining the virtual conversation and mapping out strategies to help keep Nigerians informed and to further strengthen our message and connect more people in need with willing interveners.Visit: beatingcorona.ng.
Need some help? Visit: https://beatingcorona.ng/covid-19-helpers/
https://ynaija.com/the-beatingcorona-ng-project-is-documenting-and-distilling-all-covid-19-interventions-in-nigeria-and-you-can-be-a-part-of-it/
#WithChude: Toyin Abraham opens up on 'jumping over 3rd Mainland Bridge'…as show premieres on EbonyLife TV this week
Award-winning actress, Toyin Abraham, sat with host, Chude Jideonwo, to talk about her experience with depression and suicidal thoughts on the premiere episode of #WithChude which aired on Saturday, 18 April, 2020, on TVC Entertainment.
On the episode, Toyin shared how she went about her everyday life while dealing with depression. "I gave everything I had out and moved into a hotel. If anyone wants to come and visit me, I will tell them to come, and we will be in the same room. I will later go to another room and stay there by myself. There was a time I told someone that I can actually jump the Third Mainland Bridge, it was that bad," she said.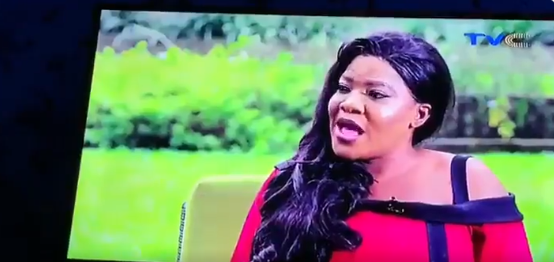 "I actually thought to myself that 'if you die now Toyin, you would become more popular than you are now'."
https://ynaija.com/i-was-ready-to-jump-over-the-third-mainland-bridge-toyin-abraham-opens-up-on-withchudeas-show-premieres-on-ebonylife-tv-this-week/
CACOVID orders supplies for 400,000 tests to complement govt. efforts, plans food relief packages for 1.7m households
The Private sector-led Coalition Against COVID-19 (CACOVID) has ordered for 250,000 supplies for tests and another 150,000 extraction kits to fast-track molecular testing for the deadly coronavirus, noting that the reality of the situation at hand was such that efforts must be put together with no stone left unturned in dealing with the scourge.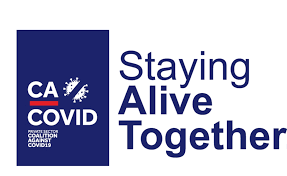 Ms. Youssoufou said, "Open PCR machine is currently the standard platform. Eight labs in Nigeria are certified to conduct COVID-19 testing; 10 new PCR machines and 150,000 extraction kits have been ordered. The other is Roche Cobus Platform with 6 Machines in Nigeria, each capable of testing 960 tests at a time. Nigeria was on track to receive 38,000 but we have ordered 250,000. 10,000 tests ordered by UNICEF have arrived on Thursday, April 16.
"We also have Cepheid Gene Expert Machines – there are 400 machines installed in the country. 250 are expected to be functional with trained lab technicians. Cepheid has developed a COVID-19 testing cartridge that has received FDA approval and will begin shipping to Africa in two weeks. We have ordered 250,000 cartridges and expect shipment receipt in two weeks."
https://ynaija.com/cacovid-orders-supplies-for-400000-tests-to-complement-govt-efforts-plans-food-relief-packages-for-1-7m-households/
For the first time since the pandemic began, every state in Nigeria has an intervention
Lately, the leading Covid-19 interventions database, BeatingCorona.ng has seen an uptick in intervention activities from the government, individuals, and non-governmental organizations.
The database has just recently recorded interventions that have been made in Niger state. This is news because the North Central state has been the only state in Nigeria without any recorded interventions until now. You can visit the interventions page to learn more about the three interventions that have been introduced in Niger state to see what type of assistance was provided.

On April 19, The Future Project had an insightful tweet-chat with Segun Awosanya (Segalink) of the Social Intervention Advocacy Foundation (SIAF), on what food and security means during a lockdown.
Need some help? Visit: https://beatingcorona.ng/covid-19-helpers/
https://ynaija.com/for-the-first-time-since-the-pandemic-began-every-state-in-nigeria-has-an-intervention/
"The only thing I held dearly to myself was taken away from me"- Oluwaseun Osowobi talks experience with sexual abuse on second episode of #WithChude
On last night's episode of the TV show, #WithChude, Oluwaseun Ayodeji Osowobi, Executive Director of Stand to End Rape Initiative (STER), a youth-led organisation advocating against gender-based violence, opened up on her painful experience with sexual abuse during her national youth service.
In a sit down with the show's host, Chude Jideonwo, she talked in detail about her childhood, how she grew up questioning the status quo on gender expectations, and how her parents encouraged her before diving into how she was sexually abused during her youth service year in Rivers.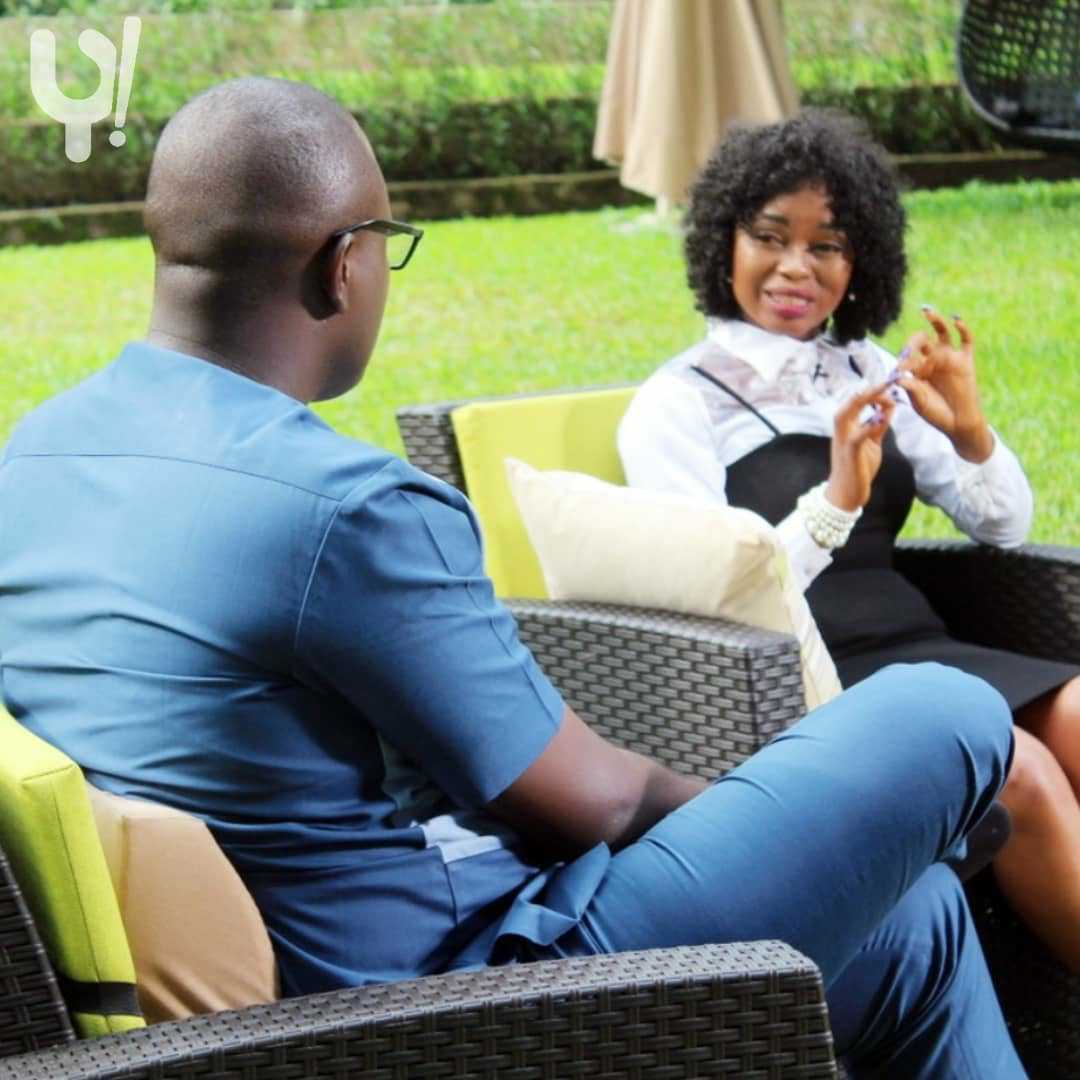 "It was during the election period and I had refused to help a candidate register underage children to vote despite his offers. I faced opposition from people in the community who believed I didn't want their son to win. There was a particular man who seemed kind to me in the midst of all the opposition. And on this fateful day, he offered to drop me at my house — an offer I rejected at first but when he told me there could be rapists on my way, I accepted his offer," she said.
https://ynaija.com/the-only-thing-i-held-dearly-to-myself-was-taken-away-from-me-oluwaseun-osowobi-talks-experience-with-sexual-abuse-on-second-episode-of-withchude/
CACOVID offers relief to Nigerians through nationwide food intervention programme
Following the impact of the unprecedented coronavirus lockdown and movement restrictions in Nigeria, the private sector-led coalition against COVID-19 (CACOVID) has announced its plans to provide palliatives in the form of food items to millions of vulnerable families across the country.
According to Wigwe, CACOVID will be working closely with the 774 Local government areas across the country where partners of the Coalition will be assigned to deliver the relief materials to targeted households.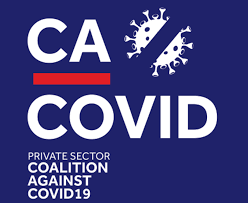 "The food is all packaged as we are rolling out 10kg bags of rice, 5kg bags of garri, two cartons of noodles, 3-5kg of sugar, 1kg bag of salt, and pasta per family. Hence, what we are doing is to get food right to the people who are in dire need at this time," he said.
https://ynaija.com/cacovid-offers-relief-to-nigerians-through-nationwide-food-intervention-programme/
Adebola Williams, CEO of RED | For Africa, Speaks on the Strategic Direction in an Interview with Business Day Nigeria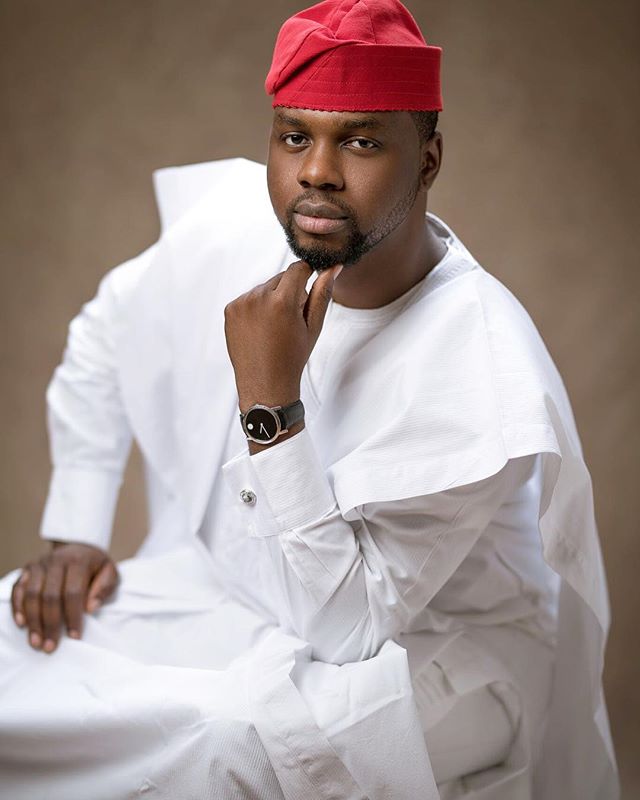 We know what moves people, what pulls them to act, what makes them raving fans, says Adebola Williams, co-founder of RED | For Africa in this interview with Segun Adams.
How has RED evolved over the years, and what has that journey been like for you as the helmsman?  
Every single person who has been a part of our 15-year story, including those who simply follow the RED brand, understand how we started as young entrepreneurs who had a mission to inspire and celebrate change-makers who were investing time, money, and effort in changing the African narrative. At the same time, we also understood the power of the media in executing our vision. So though the media is our passion, our goal really lies in social engineering – building a world we want to see, one community at a time.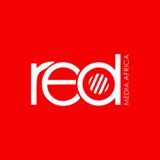 Currently, our business has evolved into a three-pronged approach: content, consulting, and cultural intelligence. As the CEO of the company, the excitement in the job comes from understanding that for 15 years, we have consistently worked with millions of young Africans who believe in our vision, even among those in a much younger generation.
Have the changes in media consumption by the consumer moved the needle in terms of PR as a whole in Nigeria? Basically, how relevant is PR in the current chimes?
We've gotten to the stage where brands can now create their own content to attract their target market. This means putting out content and telling stories consumers actually want to see and hear without blatantly blasting them with features, specifications, pricing, and appeals to buy.
The industry has become a lot more interactive, with consumers insisting on experiences and excitement, and brands are complying by making their communication more fun and appealing. Public relations is definitely relevant, and what we need to discuss is how we can improve skills and opportunities for professionals and students in the industry.
There's been some speculation over the direction of RED | For Africa, and some experts say they perceive a future in strategy consulting. What is the truth?
Yes. Strategy consulting is the future, our future. We are boots-on-the-ground culture experts with a content and project eco-system across Sub-Saharan Africa that keeps us deeply connected to and gives us unrivaled credibility with youth audiences across sectors, industries and nations.
We have data, consulting expertise, and the smartest guys in the room. But what makes us different from other consulting firms? We are your inroads into the culture. We understand that formal structures don't guarantee real change. PowerPoint presentations and bloodless data points don't tell real stories. Change happens in, around and at the edges of the culture, and can only be leveraged authentically and effectively by connectors who have a grip on all the moving parts. Connectors are the ones who build ecosystems, creating and sustaining the conditions for informal actors to take the stage, and thus ensuring momentum.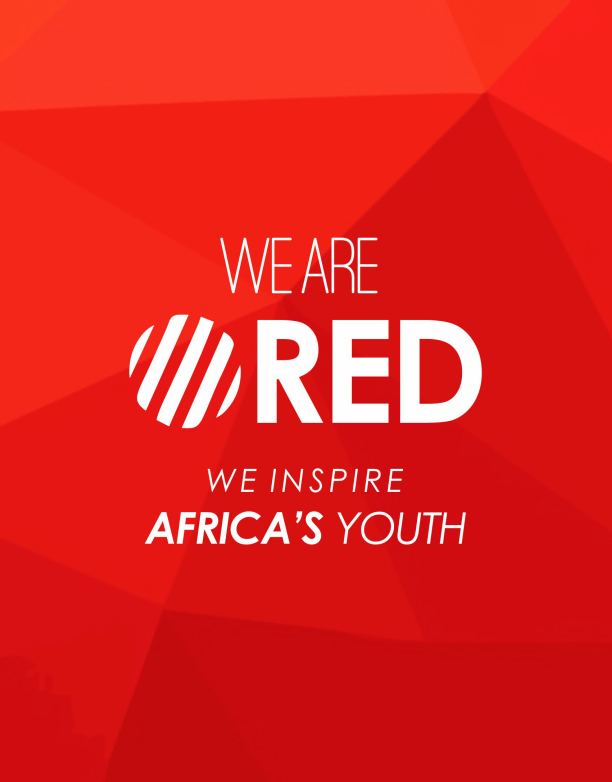 Our connector-skills have been honed over 15 years – as Africa's demographic, economic and political trendlines took a sharp turn – via our continent-wide proprietary assets including The Future Awards Africa, REDx, The Future Enterprise Support Scheme and Y! Africa. They give us a crucial edge.
Data is easy to find, simulate and buy. Cultural insight – figuring out what makes people move and act everywhere from politics to music – isn't. Our consulting authority comes from the youth and the streets. We are the consultancy that understands grassroots phenomena and local insights.
In your role as a CEO of RED | For Africa, a top PR firm, how do you approach companies that don't get the relevance of consulting and PR? How do you make that argument?
Over the years, RED has grown to become a network of companies with investment and practical experience in public relations, media and content creation, human development, and technology, especially through digital media. As a result, we were able to offer our clients a broad range of services based on our expertise across several fields, and our understanding about the different phases or processes, from providing necessary information to highlighted problems, to make sure that these learnings can be facilitated to improve organisational effectiveness.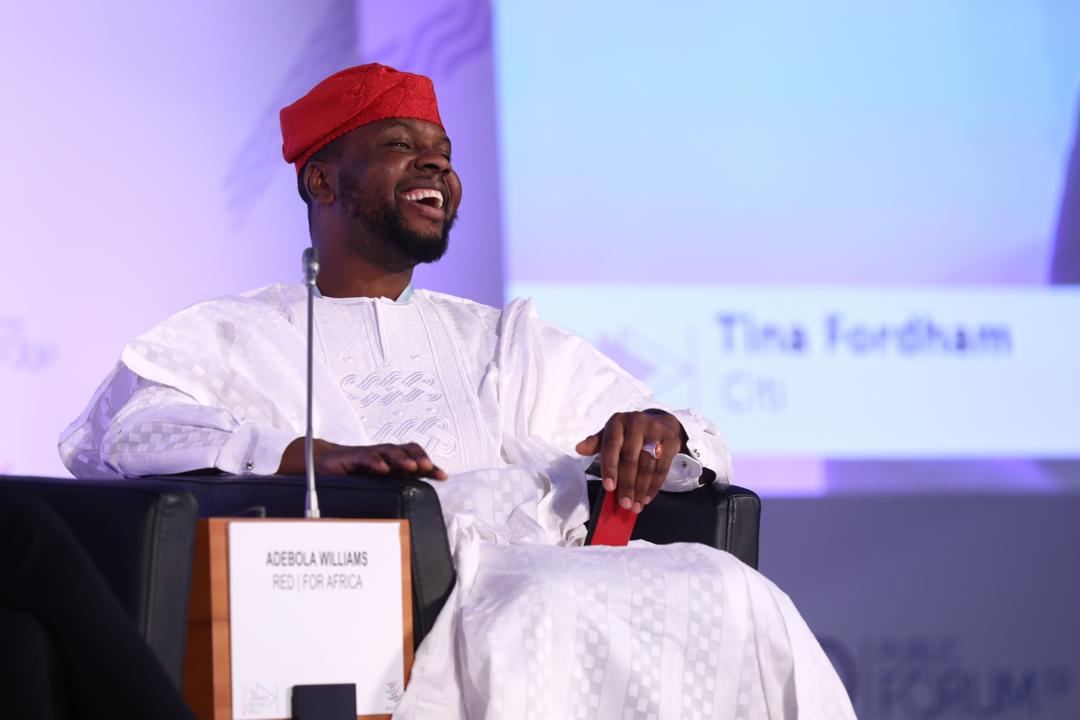 For public relations, as long as communities and brands need to engage each other based on trust, the industry is not going anywhere. What will continuously change are the methods to improve communication, and the need for innovation in creating a more engaging, relatable, exciting message.
The audience, just like consumers, needs to believe, and brands cannot achieve this effectively except through public relations. For RED, our clients have an extensive opportunity to provide excellent consumer experiences by leveraging on different expertise and platforms selected across the company – design thinking, data collection and feedback, content, implementation, and so on.
What kind of impact do you think content and cultural intelligence are making on consulting?
We are currently operating in an industry in which brands need to build trust, cultivate customer loyalty, and sustain consumer interest. So instead of the previous one-off communication in advertising, brands are fully involved in compelling brand storytelling through marketing communications – which has also made branded content marketing an important strategy. It's not just an opportunity to be positive about a new feature or must-have purchase, but a method to create and reveal positive, productive content that celebrates the individuality, and that engages consumers through the brand personality.
Rather than operating as a company that only offers advice to clients, our consultancy services are built on intelligence, expertise, and capacity to articulate, curate, accelerate information/content into solutions and then connect to those who need to make decisions that move nations and communities forward. So the impact of content and cultural intelligence is evident through our business of curating cultural capital.
In providing value through consulting, it is essential to have healthy and current cultural quotient across several industries and be able to relate and work effectively across cultures.
What would you say about competition, especially in the strategy consulting space?
There are several firms in Nigeria involved in the space, with many focused on building relevance through brand building, corporate financing, IT, human management, taxation across different industries. Our strength lies in our capacity to use the media, data, and technology to solve customer-centered problems. Our proposition to corporations, governments, donors, bilateral and multilateral, embassies, businesses, politicians, investors, and HNIs is simple – "We know what's happening with the culture, and we are the ones that connect you to the streets."
When you say customer-centric solution firms, what exactly does that mean for clients and their customers?
Our business approach is hugely focused on creating a positive experience for the client/customer by maximizing our offerings and building relationships. Our proprietary tool, the PainPoint Matrix, is centered around these two essential questions: What's the biggest problem you are facing with your customers or target audience – at the moment, and for the future? What's the biggest growth opportunity with your customers or target audience – at the moment, and for the future?
To help you answer those questions, we have successfully leveraged on both expertise and platform in media and culture, alongside data and technology to solve customer-centered problems and deliver unforgettable customer experiences. We have also built a strategy and execution framework to bring those answers to live, which is the full power of the RED platform – providing end-to-end solutions across the customer value chain: insight: consumer behavior and market research; product development; brand building; marketing and communication; commerce: sales and distribution; communities: customer service and engagement and sustainability: social investment and stakeholder management.
No other platform working in sub-Saharan Africa has the potent and evolving mix of media-based brands, platforms and content that constitute the full power of RED – working boots-on-the-ground over the past 15 years with communities, corporations, politicians, activists, diplomats, retailers, policy-makers, content creators, change-makers, gatekeepers and culture champions across East, West, Southern and Central Africa.
What is your assessment of PR in Nigeria compared to other climes is the industry in Nigeria in tandem with global best practices?
Just as it is currently being witnessed globally, public relations is witnessing in Nigeria is also going through a revolution. What we are lacking is how we can quickly and easily adapt to these changes in strategy, innovation and consumer engagement.
What's your reading of the Nigerian economy and RED's role in the coming years?
While the economic outlook still remains fragile, an important sub-sector for national growth has been SMEs, especially through youth entrepreneurship and job creation. What everyone can see is that we are steadily creating a tax economy, where the government would need less dependence on crude and foreign borrowing. But if the CBN directive on loan-to-deposit is fully implemented by Nigerian banks, there'll be a significant increase in credit available for the private sector, creating jobs, and spurring tax revenues.
With so many young graduates and inspiring entrepreneurs passing through The Future Project, our human development company, and even The Future Awards Africa, we have immense opportunity to boost young businesses SMEs, encourage innovation, reduce imports, and increase foreign direct investment, thereby boosting the naira and fighting inflation.
 Can we say RED | For Africa will be around in the next few years?
I'll definitely agree with you, but I'll say for many more decades. Basically, because our business model has never been static, and there are always changes and improvements due to internal discussions, advice from staff and other internal stakeholders, market activities, and cultural revolution that the world is witnessing almost daily.
How are data shaping strategy consulting and PR in today's world?
Data science has become a commodity for clients and professionals. Although it is evolving, it is important in identifying meaningful patterns, especially in understanding organisational performance metrics, and complex changes happening in industries.
Although data is also evolving option in public relations, many professionals now leverage these opportunities for coverage tracking and measuring brand hits and understanding the landscape for constant improvement. PR professionals also use data for understanding clients' problems and shape the way in which they're approached. So, as markets continue to evolve, organizations can adapt and make real-time decisions more quickly than their competitors.