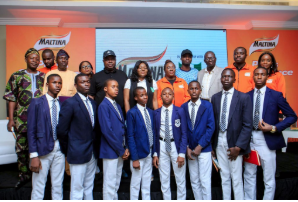 MALTINA IS LOOKING FOR THE NEXT DIVINE ODUDURU, AND OTHER STORIES — THIS IS THE RED REPORT FOR FEBRUARY
After the long drawn month of January, none of us at RED | For Africa were expecting that we'd have more introspection ahead of us. But that is the nature of change, it forces us to examine everything we know as true and test them against the realities of our industry.
But we love what we do and that love is why we are excited to take on new challenges, groom our people for growth and strengthen our relationship with you, our extended family.
The RED Report is in your mailbox with all the exciting elements of a RED February!
MALTINA UNVEILS SCHOOLS SPORTS CAMPAIGN TO IMPACT OVER 20 MILLION SCHOOL CHILDREN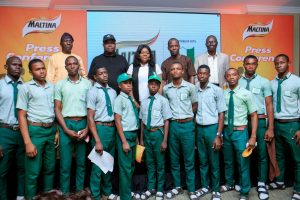 At a press conference held on 31st of January 2020, Maltina unveiled a brand new school sports campaign designed to promote the development of over 20 million school children through sports and impact communities.
Tagged 'Maltina School Games,' the platform is a series of track and field sporting competitions held across four states in Nigeria to grow future champions at the secondary school level.
Speaking on the motive of the sports campaign, Jordi Borrut Bel, Managing Director, Nigerian Breweries Plc. said: "The Maltina School Games is a platform designed to promote the development of children, from improving their social and leadership skills, to bettering their wellbeing through sports."
"It also contributes to the United Nations Sustainable Development Goal 3, which is to ensure the health and wellbeing for all, with a focus on young school children," he added.
For more information on the Maltina School Games, follow @Maltina on Instagram, Twitter, and Facebook, and visit the website, www.maltina-nigeria.com for updates.
https://ynaija.com/maltina-unveils-schools-sports-campaign-to-impact-over-20-million-school-children-2/
MO ABUDU DELIVERS KEYNOTE ADDRESS AT THE EVENT XPERIENCE AFRICA 2020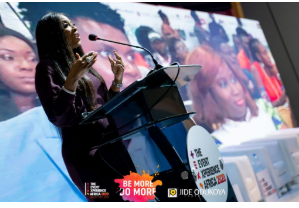 Mo Abudu, the chief executive officer of EbonyLifeTV delivered the keynote address at the second edition of The Event Xperience Africa (TEXA) where she engaged personalities in the events industry on the importance of focus, determination, and drive for a successful entrepreneurial journey.
The 3-day conference which took place at the Landmark Events Centre in Lagos from the 28 – 30 January 2020, was targeted at beginners and professionals in the event and allied industry, with networking sessions, curated classes, panel sessions with topics on branding and marketing, finance, legal, technology, client service and more.
To officially kick off the event, an opening cocktail party was held with delegates delivering the keynote address, Abudu encouraged event entrepreneurs to keep working hard and never stop breaking boundaries.
"Never stop dreaming. If you are not obsessed with what you're doing, you're probably doing the wrong thing," she said.
"Have big ideas for yourself and for your business and if your ideas do not scare you, then they are not big enough. We are more than capable as Nigerians and it's important for us to showcase our capabilities to the rest of the world," she added.
https://ynaija.com/mo-abudu-delivers-keynote-address-at-the-event-xperience-africa-2020/
3 WAYS THE MALTINA SCHOOL GAMES WILL IMPACT NIGERIAN SCHOOL CHILDREN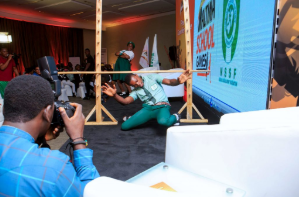 During a press conference on Friday, 31st of January 2020, Maltina unveiled a brand new school sports campaign designed to promote the development of school children through sports.
Themed 'Maltina School Games,' the platform is a series of track and field sporting competitions held across Nigeria as an inter-school sports competition to grow future sports champions at the secondary school level.
Here are 3 major ways the Maltina School Games is set to impact over 20 million Nigerian school children;
It Rewards Students, Athletes, Teachers, and Communities Across Nigeria
The Overall Best State (OBS)
The Overall Best Athlete (OBA)
It Promotes the Overall Wellness of Secondary School Students
It Promotes Teamwork in Secondary School Students.
https://ynaija.com/3-ways-the-maltina-school-games-will-impact-nigerian-school-children/
WIGWE DELIGHTED ABOUT MARATHON SUCCESS, INCREASED COMPETITIVENESS OF ATHLETES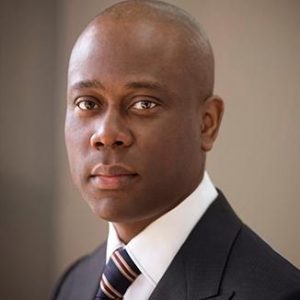 The headline sponsors of the Access Bank Lagos City Marathon, Access Bank Plc. expressed delight over the success of the 2020 edition of the race which held on Saturday, 8 February.
Speaking after the conclusion of the race, Herbert Wigwe, the Group Managing Director, Access Bank Plc., said, "Since the marathon's inception in 2015, we have ensured that every year, the marathon gets bigger and better. A testament to our effort is the confirmation of our recently-attained Silver Label by the International Association of Athletics Federation."
In the women's category, Cherop Sharon beat Rodah Jpekorir's 2018 record by 6 minutes and 12 seconds, clocking in after 2 hours 31 minutes and 40 seconds.
Both male and female first-place finishers of the 42km race received a sum of $50,000 in prize money, while the second and third-place winners received cheques of $40,000 and $30,000 respectively.
https://ynaija.com/wigwe-delighted-about-marathon-success-increased-competitiveness-of-athletes/
ACCESS BANK, OTHERS SENSITIZE THOUSANDS AT LAGOS MARATHON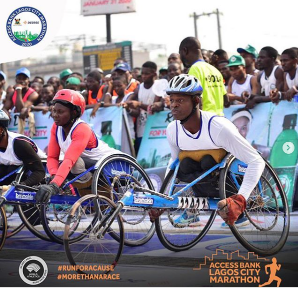 As part of its continued effort to create awareness on the spread of the Human Immunodeficiency Virus (HIV) and other Neglected Tropical Diseases (NTDS) in Nigeria and Africa, Access Bank carried out sensitisation and testing exercises through the week of the Access Bank Lagos City Marathon 2020.
During the Marathon Expo which held from February 3-7, free HIV tests were carried out on 2,192 people, with an additional 989 people tested on the race day. The scheme encompassed both marathoners and the general public.
 "Access Bank remains committed to continually impacting communities we serve through the elimination of environmental and economic issues and by investing in activities that have a strong impact on the social structure of these communities," Wigwe said.
The exercise, which was implemented in partnership with the Nigeria Business Coalition Against AIDS (NiBUCAA), Hacey's Health Initiative and The END Fund, is also aimed at driving awareness and advocacy for NTDs. NTDs are a group of bacterial and parasitic diseases affecting more than 1.7 billion of the world's population. In Nigeria, about 131 million people are said to be in need of treatment for at least one Neglected Tropical Disease.
https://ynaija.com/access-bank-others-sensitize-thousands-at-lagos-marathon/
PEAK MILK'S UNSTOPPABLE PARA-POWERLIFTERS TOP THE GOLD WINNERS AT ABUJA WORLD CUP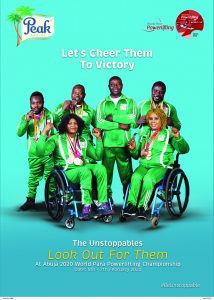 Peak Milk has once again demonstrated what nourishment with quality dairy nutrition can accomplish as the Nigerian Para-powerlifting Team emerged overall winners at the just concluded Abuja 2020 Para-powerlifting World Cup tournament, held between 5 – 7 February 2020. Having also served as qualifiers for the Tokyo 2020 Summer Paralympic Games, the championship ended with a winning streak for "The Unstoppables" as Nigeria clinched a total of 13 gold, 8 silver and 7 bronze medals.
Talented singer, songwriter, and music producer, Cobhams Asuquo, also charged the athletes to operate at Peak performance as they compete at the world stage. He urged them to look beyond their physical disabilities and focus on following their dreams to inspire others who can learn from their experiences.
 "Since we began our wonderful relationship with the Nigeria Para-powerlifting team, Peak has been committed to providing the right physical, mental, and emotional environment to encourage the athletes and we also hope Nigerians can learn from their resilience at emerging Peak position regardless of what challenges may come." said Wulff-Caeser.
https://ynaija.com/peak-milks-unstoppable-para-powerlifters-top-the-gold-winners-at-abuja-world-cup/
RICHARD VON WEIZSÄCKER FELLOW, OBIAGELI EZEKWESILI LAUNCHES #FIXPOLITICS INITIATIVE WITH INAUGURAL CONFERENCE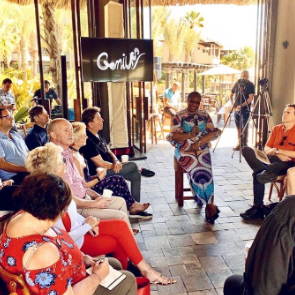 Nigeria's Obiageli Ezekwesili in conjunction with the Robert Bosch Academy presents the #FixPolitics Initiative with an inaugural conference in Lagos. Ezekwesili who is currently a Richard von Weizsäcker Fellow under the academy, has spent the last 6 months probing the effect that the poor quality of politics in a country has on governance, sound economic policies, growth and development in Africa and on Nigeria in particular, and has used her findings in collaboration with a Work-Study Group component to design a structural change agenda to #FixPolitics and polity of Nigeria and the rest of Africa.
The event which held from the 16-17 of February at the Federal Palace Hotel, Lagos, Nigeria and via live stream, convened key global players in nation building, active citizenship and the media.
The conference also facilitated the opportunity for a wider audience to sharpen the existing groundworks of the Work Study Groups component of the research and help concretize a post-meeting strategic plan that will mobilize citizens' leadership to course correct the struggling democracy of Nigeria and ultimately, Africa.
https://ynaija.com/richard-von-weizsacker-fellow-obiageli-ezekwesili-launches-fixpolitics-initiative-with-inaugural-conference/
THE FUTURE AWARDS AFRICA ANNOUNCES CALL FOR NOMINATION 2020 IN PARTNERSHIP WITH THE AFRICAN UNION COMMISSION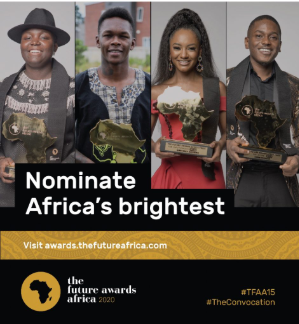 The Future Awards Africa (TFAA) partners with the African Union Commission towards achieving 1 million By 2021 Initiative.
The initiative was launched in April 2019 at the African Union Commission by the Chairperson of the AUC H.E Moussa Faki Mahamat and intends to deliver at least 1 million opportunities to young Africans in the areas of Education, Employment, Entrepreneurship, and Engagement by 2021. The partnership provides an opportunity to shine a spotlight on young Africans who are providing exceptional solutions in their communities. These solutions are in the four thematic areas of the initiative. The AUC is rolling out a continental tour to entrench young Africans in community engagement efforts. TFAA is rolling out a tour to reward excellence continentally.
Since its inaugural edition in 2005, TFAA has built and supported a vibrant network of inspiring youth in the leadership space, with thousands of members who have achieved distinction against barriers of tribe, economic instability, religious differences, and government policies.
Nominations can be made by visiting awards.thefutureafrica.com and the details of the nominations can be viewed below:
https://ynaija.com/the-future-awards-africa-announces-call-for-nomination-2020-in-partnership-with-the-african-union-commission/
MEDPLUS LAUNCHES NEW PHARMACEUTICAL OUTLET IN VICTORIA ISLAND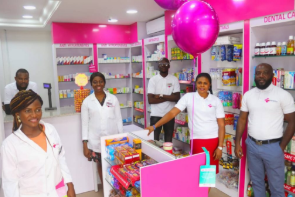 Medplus, Nigeria's leading health and beauty retail company committed to helping Nigerians live and feel good, officially launched a new pharmaceutical outlet on Monday, 17 February 2019 at the Abeni Plaza, Ligali Ayorinde, Victoria Island, Lagos.
Speaking with guests during the launch, Senami Atika, Marketing Manager, Medplus Nigeria, expressed her happiness about the new store, stating that the outlet will provide residents in Ligali and its environs better access to affordable health and beauty products.
"With over 50 stores nationwide, we are focused on building a solid healthcare and beauty foundation for our customers to create better lives for them and improve the community at large. The creation of this new outlet is to ensure that customers can have more access to us without any hassle. Medplus is here to offer a holistic approach with the possibility to take advantage of affordable health and beauty products with access nationwide," she said.
Medplus Limited was incorporated as the first-ever retail pharmaceutical company in Nigeria in 1993, and has continued to proffer solutions to the challenge posed in accessing quality, genuine healthcare, and beauty products in Nigeria.
https://ynaija.com/medplus-launches-new-pharmaceutical-outlet-in-victoria-island/
THE CULTURE INTELLIGENCE: '15 (AND A HALF) TRENDS TO DRIVE THE CULTURE IN NIGERIA THIS YEAR' – NOLLYWOOD, REAL ESTATE, BETTING, AND MORE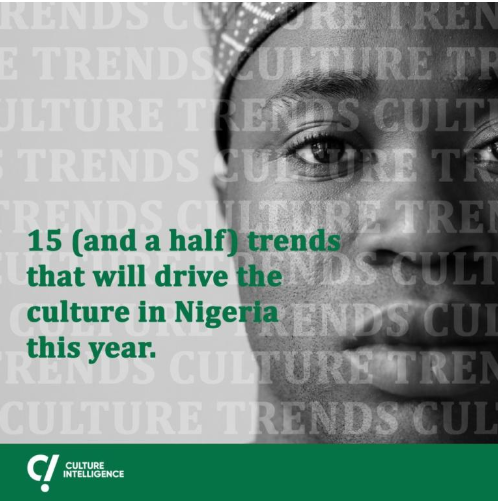 The Culture Intelligence (Ci) company at RED | For Africa has released a new report titled, '15 (and a half) trends that will drive the culture in Nigeria this year' – a documentation of the important sectors, issues, and interests that determine actions and drive conversations in Nigeria in 2020.
In a statement, Isime Esene, the Chief Intelligence Officer at RED | For Africa said: "With the constant change in consumer interests, tastes, and lifestyles, we provide useful, data-backed insights on what fuels these multi-sectoral changes and what to expect from them in the future.
"This report, which is one of many to be undertaken by Ci, explores the critical factors that drive Nigerian cultural and consumer behaviour in the immediate term, translating into economic, political, and social outcomes over the next year."
https://isoundtv.com/the-culture-intelligence/
CHUDE JIDEONWO'S 5 LESSONS AT 35: THE VALLEY OF THE SHADOW OF DEATH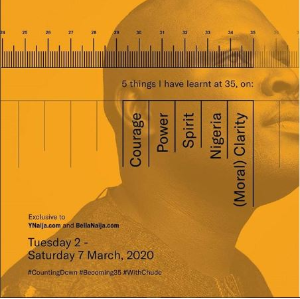 "What is joy?" one of Nigeria's most powerful politicians (he would be in the top 10 of any rankings, I suspect) asked my co-founder of 15 years, Adebola Williams, about two years ago when he told him what I was up to; starting a new company called Joy, Inc. "What exactly is he doing with that? Is he okay? Is everything alright?"
None of it made sense. To be honest, much of it will still not make sense to those who have only met me in the public sphere or after I had achieved public acclaim. For those who have always known me – and to me who has always known me – all of it makes sense. All of it is in character.
2015 and 2016 were the years that the business and the brand that I had gathered accelerated momentum in every way you could dream of. I had always liked and wanted big stages – and after the magic of the Muhammadu Buhari campaign and victory, closely followed by that of Nana Akufo-Addo, I had the big stages that I had always wanted, always dreamed of. And I enjoyed all of it, even the criticism I enjoyed for the most part: it meant that the work that I was doing mattered. To do work that matters and that has real meaning and real impact – that has always been the thing that drove me above all else.
But then in February, as I have shared in several small groups, I began to have a stirring in my heart; none of it was making sense. In form, I wanted this – all of it. In spirit, however, I wanted no more of it. I just wanted to rest.
So the decision in February of 2016, I informed the board at RED that I was stepping down in 2 years. I wanted to do something different. Leading a company, participating in nation-building through politics and activism and journalism. I just wanted to rest.
It soon moved from a desire to need. Because sometime between March and May I broke down in a major depressive episode that lasted anywhere from 3 – 5 months. The Columbia researcher Lisa Miller, has called depression a "knock on the door" to "a deeper spiritual experience." I have never seen anyone describe anything so perfectly.
Depression (and I wouldn't wish it on anyone) became one of the greatest gifts life has given me.
In those months, I confronted everything I believed, everything I thought to be true, everything I had been taught, everything I had based my life on; my greatest fears especially – failure, poverty, loneliness (this continues to confound people who don't yet know that you can be profoundly busy and yet profoundly alone), ill health.
Fear was at the center of this awakening though. And I made a profound discovery about fear: I realized that much of everything I feared was rooted in the strangest of places – my faith.
I discovered that my faith – founded on the one man who spent his days teaching "Do not be afraid" – had made my life a miasma of all kind of fears, reasonable or not, logical or not. Fear was my operating system. Even when I was doing something bold – it came wrapped up in fear.
I had spent all of my life up until that point convinced that my life existed at the mercy of cosmic forces, and an unreasonable God, that could do with me as they wanted; needing to be appeased constantly so that I 'fulfill destiny.' I discovered I was deathly afraid of making a mistake, taking a 'wrong turn,' doing things differently from the way I had heard or seen or been taught. Of being criticized, of being disliked, of being 'found out,' of not achieving my goals, of 'falling behind.'
Three months of confronting the valley of the shadow of death meant there was no hiding place from those fears. And so, I spent days – and nights – asking hard questions of my faith, and of the God I was taught to 'serve.' Everything was on the table. The teachings before then had failed me and I was angry, and confused, and bitter. I was not going to negotiate with dogma that vouldn't help me. I was going to get answers or find my own faith for myself. Or no faith.
This is, of course, a familiar story for very many people across the world, as I found out. The New York Times columnist, David Brook has written eloquently of this in his book, The Second Mountain.
I found out – reading him and reading others, time spent in meditation and reflection, starkly journaling mistakes and weaknesses, confronting desire and purpose – that I was both statistic and cliché. I was like very many other people. But this time, after all I learnt about the world, now that being 'special' was no longer uppermost in my mind, rather than making me panic, this knowledge gave me peace. This, I now knew, was a journey many before me had taken and survived. It was THE Journey that would make the difference between success and significance. It was the moral clarifier.
I began to embrace God. Not the God of vigils to help me secure this achievement or that opportunity. Not God as a tool for me to confirm I was special, or a device to help me 'make a difference' in the world. God, was me realizing that there was nothing to fear in life, and everything to love in it – including, and perhaps adversity, especially. God was me realizing that everything is already perfect, exactly as it is.
To embrace God was to embrace my own spirit (in the Christian tradition, Paul the Apostle refers to this as 'Christ in you') – the fullest expression of the human spirit.
Embracing my fullest expression pulled me up to my full spiritual height. I could look life in the eye, and become part of it. I could stare fear in the face and give it a seat behind me. I had looked into my soul and found light.
"Every so often, you meet people who radiate joy—who seem to know why they were put on this earth, who glow with a kind of inner light. Life, for these people, has often followed what we might think of as a two-mountain shape," Brooks wrote. "They get out of school, they start a career, and they begin climbing the mountain they thought they were meant to climb. Their goals on this first mountain are the ones our culture endorses: to be a success, to make your mark, to experience personal happiness. But when they get to the top of that mountain, something happens. They look around and find the view . . . unsatisfying. They realize: This wasn't my mountain after all. There's another, bigger mountain out there that is actually my mountain.
"And so they embark on a new journey. On the second mountain, life moves from self-centered to other-centered. They want the things that are truly worth wanting, not the things other people tell them to want. They embrace a life of interdependence, not independence. They surrender to a life of commitment."
I had always lived a life focused on impact, on meaning. But it had been coloured by fear, tainted by the quiet desperation of conditioning.
Depression forced me to burst out of that cage; to confront my own spirit – and to embrace it. That is why I could only smile when that well-meaning, well-intentioned mentor above questioned my life choices, and rather than panic about what he thought of me, focus instead of what was ahead of me.
You see, life's journey is about making mistakes, so it is entirely possible that as I write this, I am making some more now, and will make others later. But mistakes, and the humility of both expecting and embracing them, make us wiser; giving us a ladder to do better.
Because this journey is not about the 'what.' It's now about the 'how.' In 2016, I suspect I began the bold, beautiful climb onto my mountain; a journey that is truly, fully mine.