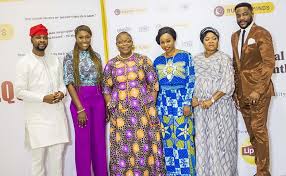 ACCESS BANK PROVES WHY COMMUNITY INVESTMENT IS CRUCIAL, AND OTHER STORIES — THIS IS THE RED REPORT FOR MARCH
After such a challenging time for the world in February, we really could not have imagined how much we would still have to dig deeper into ourselves, and also reach out to one another for hope, happiness, and normalcy. At RED | For Africa, we understand the collective feelings of uncertainty, but we are committed to staying nimble, ready to adapt, and provide solutions.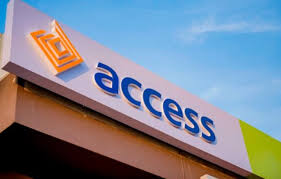 We love what we do, and we are always excited to support you – as our client, partner, and family.
We bring you The RED Report, all with the soul of a triumphant March.
ACCESS BANK NAMED TOP NIGERIAN COMPANY IN CSR PERFORMANCE 
Access Bank Plc. has been ranked as the overall best company in Corporate Social Responsibility (CSR) and Sustainability in Nigeria for the year 2019 as published in Forbes Africa. The ranking was based on a result drawn from impact assessments of 910 organizations operating in Nigeria over the last 13 years.
According to the report, the ranking took into cognizance Access Bank's participation in impactful national projects, its recognitions, and ratings from international award bodies, investment in CSR and sustainability in the period under review.

Reacting to the ranking, the Head, Sustainability, Access Bank Plc., Omobolanle Victor-Laniyan said, "Access Bank has a corporate strategy and philosophy which places sustainability at its core. We ensure that our projects and initiatives are impactful and strategically linked with the United Nations Sustainable Development Goals".
"Over the years we have recorded outstanding results by undertaking several initiatives across the country, and we are deeply honoured to be recognized as the overall best company in Corporate Social Responsibility (CSR) and Sustainability,"
Victor-Laniyan added.
MALTINA SCHOOL GAMES STATE FINAL PRESENTS HOPE FOR THE FUTURE OF SCHOOL IN NIGERIA 
Travelling across Abuja, Lagos, Anambra, and Kano, you can clearly see that the Maltina School Games is not just a track and field school sports competition—it is an opportunity. It is a vital chance for young Nigerian students to find a hope for the future through sports, thanks to a brand that chose to believe in the Nigerian youth.

With hundreds of students across the country competing across several sports, from 100m sprints, 800m, 4x100m relay, long jump, high jump, javelin to shot put, the Maltina School Games is set to impact over 200million school children across Nigeria.
Umar Kabir Jibrin from SBS Dawakini Kudu fell while running his heat but that wasn't enough to stop him — he picked himself up, kept running, and won his 100meters sprint.
#SMWLAGOS2020: PIGGYVEST HOSTS PANEL ON "WEALTH CREATION IN THIS DIGITAL AGE"   
On the second day of the recently concluded 2020 Social Media Week, Piggyvest hosted a panel session that discussed 'The Necessary Business of Wealth Creation in this Digital Age.'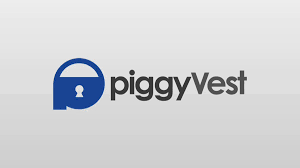 The panel was moderated by Piggyvest's V.P Product, Layo Ogunbawo and had as panelists: Sola Adesakin C.E.O, Smart Stewards, Ayo Bankole (Lagos SME Booth Camp Convener), Kayode Oyewole, Partner at Ventures Platform and Odunayo Eweniyi, Co-founder and COO, Piggyvest.
During the session, Odunayo Eweniyi emphasized monetizing the digital space as a means to wealth creation and in her words, "Your product, skill, or service needs to find just one unifying factor that everyone is excited about to grow digitally."
https://ynaija.com/smwlagos2020-piggyvest-hosts-panel-on-wealth-creation-in-this-digital-age/
VIMBAI JOINS EBUKA OBI-UCHENDU ON RUBBIN' MINDS FOR INTERNATIONAL WOMEN'S MONTH SPECIAL 
Nigeria's leading youth talk show, Rubbin' Minds, unveiled a special new series on Sunday, 8th March 2020, in celebration of this year's International Women's Month, powered by Lipton.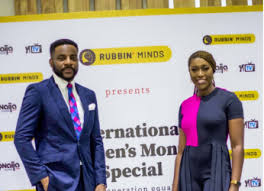 The special will be co-hosted by lawyer and media personality, Ebuka Obi-Uchendu, and Zimbabwean actress, model and television personality, Vimbai Mutinhiri. The series will showcase and celebrate powerful and successful women who overcame personal, professional, even national obstacles to get to where they are, and in doing so are positioned to motivate, educate, mobilize and inspire a new generation of women to drive new realities for the women in Nigeria and the African continent by extension.
In a statement released by the Producer, Seun Oluyemi, "The special edition of Rubbin' Minds for March will focus on the power of women, and more importantly, the show will highlight gender issues and women empowerment, while engaging other successful women in Nigeria who are beacons of hope to share their stories, elevate and advance societal causes."
https://ynaija.com/vimbai-joins-ebuka-obi-uchendu-on-rubbin-minds-for-international-womens-month-special/
MALTINA STORMS ISL, UNILAG TO SHARE HAPPINESS SURPRISE WITH MALTINA SCHOOL GAMES
Maltina recently paid a surprise visit to the International School, University of Lagos to ramp up excitement among staff and students on a regular Monday morning. The visit featured lots of dancing and of course sharing happiness in the form of free Maltina drinks.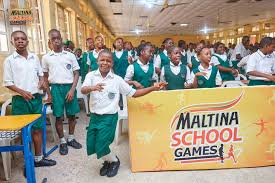 Elohor Olumide-Awe, the Senior Brand Manager, Maltina inspired students through the Maltina value of sharing happiness. "At Maltina, we understand that happiness is the overall wellbeing that comes with an active lifestyle, community bonding, and a drive for secondary school students to compete and grow in sports through our Maltina School Games," she explained.
"Two qualified gold medalists and a silver medalist from our competition are from your very own school and we are here to celebrate them today. Maltina is here to share happiness with all the students of ISL to inspire you to see the importance of imbibing sports culture from an early age so that you too can one day be honored and have the opportunity to represent Nigeria on a global stage as a champion."
https://ynaija.com/maltina-storms-isl-unilag-to-share-happiness-surprise-with-the-maltina-school-games/
OBY EZEKWESILI, SOLA SOBOWALE, BOLANLE AUSTEN-PETERS, OTHERS TO FEATURE ON RUBBIN' MINDS INTERNATIONAL WOMEN'S MONTH SPECIAL EDITION POWERED BY LIPTON
Chartered accountant and economic policy expert, Oby Ezekwesili, veteran actress, Sola Sobowale, and award-winning theatre and film director, Bolanle Austen-Peters, among other phenomenal women, featured on a Rubbin' Minds International Women's Month special which ran every Sunday from March 8 to March 29, 2020. The special is powered by Lipton.

The Lipton-powered special featured women achievers including former senator, Florence Ita-Giwa, and veteran musician, Salawa Abeni, share their experiences of being a woman in a patriarchal society like Nigeria, and how they overcome everyday obstacles in personal, professional, and national fronts to achieve extraordinary feats.
In a press release, the show's Producer, Seun Oluyemi, said,
"The special edition of Rubbin' Minds for March is focused on women. But more importantly, the show will highlight gender issues and women empowerment, while engaging other successful women in Nigeria who are beacons of hope to share their stories, elevate and advance societal causes."
MEDPLUS CEO, JOKE BAKARE, FRANCESCA EMMANUEL, OMAWUMI CELEBRATE INTERNATIONAL WOMEN'S DAY WITH PHARMACISTS AND PHARMA-TECHS
In commemoration of International Women's Day, Medplus CEO, Joke Bakare joined by First Female Federal Permanent Secretary in Nigeria, Francesca Emmanuel as well as multi-talented singer and songwriter, Omawumi, hosted an exclusive breakfast event for female employees; Pharmacists and Pharma-techs, on Monday, 9 March 2020 at the Medplus Headquarters (24-hour store) at Saka Tinubu, Victoria Island, Lagos.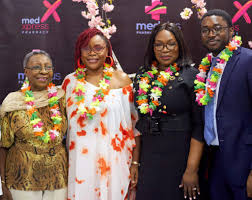 Aimed at celebrating and encouraging Medplus female employees, the breakfast event held to honour the women who continually thrive in a male dominated field while creating countless opportunities for women to achieve the holistic approach providing healthcare and beauty services in the country.
"The essence of this International Women's Day celebration is to reflect on the progress we have made as women, and strategize on the necessary actions required to advance together as we proceed in our individual lives. To every woman at Medplus, I'd like to say that you are intelligent, a forward thinker and you have done well for yourself, family, this organisation and the society at large. Be relentless in whatever you do because you spark a fire that sweeps through our network and the world is watching, I'm definitely excited to see what the future holds." Bakare said.
https://ynaija.com/medplus-ceo-joke-bakare-francesca-emmanuel-omawumi-celebrate-international-womens-day-with-pharmacists-and-pharma-techs/
EIE CELEBRATES A DECADE OF IMPACT WITH 'ONE PERSON' CAMPAIGN 
In 2010, with nothing but a cause and technological tools – Facebook, Twitter, Email and BB Messenger, the collective voice of a loose network of individuals and organizations whose said "Enough is Enough!" will change the face of active citizenship in Nigeria. A year later, their 'voice' will birth the operations of Enough is Enough (EiE) Nigeria, an organization whose impact has been felt in Nigeria and on the African continent.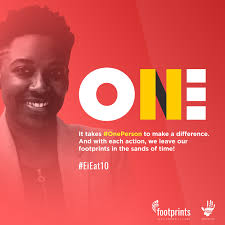 Adamolekun said, "Sixty people were chosen to reflect Nigeria's sixtieth year since independence. Like the few people who received the first email that started the movement that became EiE, we hope our sixty role models will inspire a thousand who will inspire thousands more to take action and share their stories until the voices of the governed, echo everywhere." 
https://ynaija.com/eie-celebrates-a-decade-of-impact-with-one-person-campaign/
#BBNAIJA'S MIKE AND MERCY ARE WINNERS OF THIS YEAR'S AMVCA 'BEST DRESSED' SPONSORED BY AMSTEL MALTA 
For the first time in the history of the Africa Magic Viewers' Choice Awards (AMVCA), a special non-film awards category was created for the Best Dressed attendees at the event. In line with its promise to give consumers front row seats to the awards, Amstel Malta, Nigeria's premium malt drink and official sponsor of the AMVCA, sponsored the 'Best Dressed' category at the awards ceremony, which was held on March 14, 2020 at Eko Convention Center.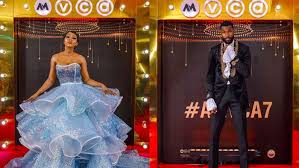 Mike Edwards and Mercy Eke, stars of Big Brother Nigeria 2019 bagged the first ever best dressed award at the AMVCA as best dressed male and best dressed female. In recognition of their outstanding appearance, they were rewarded with a shopping voucher worth N500, 000 each from any Nigerian Designer of their choice.
https://ynaija.com/bbnaijas-mike-and-mercy-are-winners-of-this-years-amvca-best-dressed-sponsored-by-amstel-malta/
ACCESS BANK COMPLETES MILESTONE N15BN GREEN BOND CROSS-LISTING 
Access Bank has completed the listing of its N15 billion green bond on the Luxembourg Stock Exchange (LuxSE).
The 15.50% fixed rate, unsecured climate-credential green bond is the first of its kind to be issued by a Nigerian corporate and represents a major milestone in the development of the local green finance market. The bond was first listed on The Nigerian Stock Exchange (NSE) in 2019.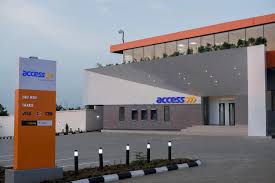 According to Herbert Wigwe, Group Managing Director, Access Bank Plc., the cross-listing of the bond was done to "make a material contribution to addressing climate change, and provide institutional investors with a means of accessing sustainable investments using a familiar, low-risk vehicle." He further affirmed that "the Bonds would deliver increased visibility for issuers, as cross-listing improves the green bond issuers' access to a deep pool of green capital domestically and internationally."
https://ynaija.com/access-bank-completes-milestone-n15bn-green-bond-cross-listing/
AS HE TURNS 35, CHUDE JIDEONWO LAUNCHES #WITHCHUDE ON TV, RADIO AND PODCAST
Nigerian lawyer, journalist, media entrepreneur, and founder of Joy, Inc., Chude Jideonwo, returns to mainstream media with the launch of his groundbreaking show, #WithChude on Television Continental (TVC), Nigerian Info, and major podcast platforms. The launch forms part of a series of specially curated activities to celebrate his 35th birthday.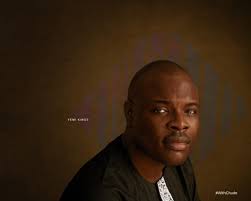 "#WithChude is at the frontline of movements around mental health, sexual abuse, and HIV/AIDS," said Chude Jideonwo in a statement.
"With a focus on narratives that enable and strengthen the mind, heart, and spirit, the show will break new grounds, unsettle establishments, hold space for the less powerful, and reset societal attitudes on issues such as diversity, inclusiveness, and acceptance."
https://ynaija.com/as-he-turns-35-chude-jideonwo-launches-withchude-on-tv-radio-and-podcast/
HERE ARE HIGHLIGHTS FROM THE MALTINA SCHOOL GAMES THAT WILL IGNITE YOUR HOPE FOR THE FUTURE OF SPORTS
The Maltina School Games, the Maltina sponsored track and field school sports campaign that has inspired secondary school students across Nigeria, ended its National Finals on a high note last week.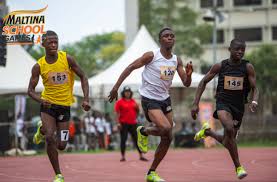 Student-athletes from Lagos, Anambra, Kano and Abuja came together to compete in the National Finals of the Maltina School Games, but Maltina also created opportunities where the athletes bonded, laughed, and shared happiness together.
Here are four highlights from the Maltina School Games National Finals to ignite your hope for the future of sports in Nigeria.
Seye Ogunlewe Inspiring Younger Athletes:

Notable Figures Gracing The Maltina School Games National Finals:
Maltina Gifts 44 Brand New Laptops to Medal Winning Student-Athletes:
Mayorkun, Teni the Entertainer, and Fireboy DML Entertaining Audiences:
Elohor Olumide-Awe, the Senior Brand Manager, Maltina, gave a speech at the end of the event. "Maltina is glad to have provided a platform for a renewed hope for the future of sports in Nigeria. On behalf of Nigerian Breweries Plc. and Maltina, I sincerely congratulate all the winning athletes, schools and states present here today."
https://ynaija.com/here-are-highlights-from-the-maltina-school-games-that-will-ignite-your-hope-for-the-future-of-sports-in-nigeria/
AMSTEL MALTA'S FAN REPORTER BAMISHE ORAFIDIYA HITS THE AMVCA RED CARPET WITH HER FAVORITE STARS 
In line with its promise to give fans exclusive access to the Africa Magic Viewers' Choice Awards (AMVCA), Amstel Malta granted exclusive front row seats and backstage access to their Fan Reporter Bamishe Orafidiya, the winner of the fan reporter contest, at the 7th edition of (AMVCA).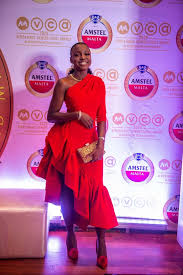 The fan reporter contest was a highly competitive Instagram-video-entry style challenge that had a host of aspiring red carpet reporters trying to prove their viability.  The entry call began in February and the winner was announced on March 10. 
"I never imagined that I would be interviewing some of my favorite T.V stars," she said. "I feel very lucky and excited to have been chosen. Amstel Malta literally gave me a lifetime opportunity on a platter of gold. It's heartwarming to know that my career is about to take a positive turn and I am looking forward to doing more from here on," she continued.
https://ynaija.com/amstel-maltas-fan-reporter-bamishe-orafidiya-hits-the-amvca-red-carpet-with-her-favorite-stars/
#EACHFOREQUAL: MEDPLUS CEO, JOKE BAKARE LENDS VOICE TO CONVERSATION ON GENDER EQUALITY IN NIGERIA 
As we commemorate the annual International Women's Day, we celebrate the outstanding achievements of women – in the social, health, economic, cultural, and political spheres of society – and by so doing, spotlight those who have taken giant strides and left the world better than they met it.

International Women's Day has become a global movement celebrating unity and strength. It is a reminder to reflect on how far they have come and the necessary action required for breaking the barriers around gender inequality.
"We can actively choose to challenge stereotypes, fight bias, broaden perceptions, improve situations and celebrate women's achievements. Collectively, we can help create a gender-equal world."
LET'S MAKE HUMAN CAPITAL DEVELOPMENT THE CORNERSTONE OF OUR NATIONAL GROWTH | ADEBOLA WILLIAMS SPEAKS AT BUDGIT-ORGANISED FORUM
"If you invest in health, education, and opportunities – the 'human capital' we are talking about today – then they will lay the foundation for sustained prosperity. If you don't, however, then it is very important to recognize that there will be a sharp limit on how much the country can grow."
That was a quote from world's richest man, Bill Gates at the expanded National Economic Council (NEC) meeting chaired by Vice President Yemi Osinbajo in Abuja.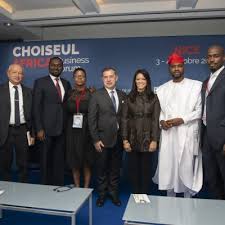 Of-course many people saw Gates' statement as an indictment on the government of today – and especially the Economic Recovery and Growth Plan (ERGP) it created – but that should not be so. Rather it should be taken as an objective assessment from an outsider who knows what it takes for human beings to operate at their full potential and how this segues into national prosperity and development.
This principle of holistic human capital development is not a new concept. It is essentially an ideology that a nation cannot fare well without the positive wellbeing of its citizens – factors Mr. Gates broke down into health, education, and opportunities.
I agree totally with his comment. As teenagers in 2005, my partner and I co-founded The Future Awards Africa (TFAA) – a franchise to celebrate the ingenuity of young Nigerians and recognize their capability to do even more when given the opportunity.
Today, over 1,200 talented people doing amazing things in different sectors of the economy have been nominated with 130 winning the awards and millions inspired by the deliberate media drive. Seun Onigbinde the convener of this event is a testament of The Future Awards Africa's work. Ify Aniebo, one of the panelists here today is also a product of the same award. Cheta Nwanze is an associate of these awards – and the list goes on. Young people shining the light and leading millions over 13 years of this platform.
But this is not even close to enough – with a large percentage of the population within the ages of 18 and 35, Nigeria has a powerful advantage over many nations across the world to harness the creative ingenuity of its people to lead globally.
Currently, Norway, Finland, and Switzerland lead the pack in terms of human capital development according to the World Economic Forum Global Human Capital Index 2017. The Index assesses the degree to which countries have optimized their human capital for the benefit of their economies and of individuals themselves. It is based on four underlying concepts and is constructed using four sub-indexes.
 The guiding concepts underlying the Index are captured by the choice of indicators and construction techniques used in its creation:
Distance to the ideal: The Index holds all countries to the same standard, measuring countries in relation to a meaningful maximum value that represents "the ideal."
Human capital as a dynamic concept: By "human capital" we're not referring to the individuals themselves, but the knowledge and skills they possess that enable them to create value in the global economic system. This requires investment both on the side of individuals and by public and private stakeholders across people's lifetimes.
Demographics count: The Index takes a generational view and disaggregates indicators according to age groups. This allows for more targeted policy interventions and human resource planning.
Outcomes vs. inputs: Which evaluates countries based on outcomes rather than inputs or means. It provides a snapshot of a country's current human capital, current investment in building future human capital and current outcomes in the labour market.
Out of these four underlying concepts, Bill Gates is particular about the last one – the outcomes in the labour market, not the input in terms of planning, policy making, or even capital allocation. With the increase in budget allocation to capital expenditure and increased spending on education, health, and other sectors of the Nigerian economy, it is glaring to all that the effects are not being felt.
This explains Nigeria's 115th position out of a possible 130 on the Global Human Capital Index. African countries such as Rwanda, Ghana, Cameroun, Mauritius and Kenya are rated far above Nigeria on this Index.
With this report, it is obvious that the government needs to take the issue of Human Capital Development more serious if we are to survive – talk less of compete – in the global economy. Countries like the United States of America, Denmark, Germany, New Zealand, Sweden, Slovenia and Austria who make up the top ten highest ranked nations have recognized the concept of Human Capital Development as a national policy upon which the next generation will lay its foundation, compete favourably, and thrive.
Finland is a spectacular example of a country which is carefully harnessing its human capital for rapid economic growth. It benefits from a well-educated young population with the second best basic education survival rate and the highest score for the quality of primary schools. Its 25–54 age group core working population shows the highest tertiary educational attainment rate in the Europe and Central Asia region but also second best overall in the world.
Based on the World Economic Forum's executive opinion survey, Finland is also the country with the overall highest score on the ease of finding skilled employees indicator, with even its 55–64 age group possessing the world's highest attainment rate of tertiary education, highlighting the continuing long-term benefits of past human capital investments.
To increase business opportunities to its 5.5million population, its government has made it imperative to keep the economy open and accessible to those who want to start businesses. Its ease of doing business ranking is put at 13 while that of Nigeria was 169 as at last year.
"Talent, not capital, will be the key factor linking innovation, competitiveness and growth in the 21st century," says Klaus Schwab, founder and executive chairman of the World Economic Forum.
"To make any of the changes necessary to unlock the world's latent talent – and hence its growth potential – we must look beyond campaign cycles and quarterly reports. Dialogue, collaboration and partnerships between all sectors are crucial for the adaptation of educational institutions, governments and businesses."
With Nigeria's population expected to overtake that of the United States by 2050 according to a United Nations report, this message couldn't have come at a better time. His voice – one which represents a moral compass – drives home the point that many of us have been making which is that elaborate plans are well and good, but these must be implemented with the purposiveness of a visionary leader and precision of a surgeon. If the man on the street cannot attest to the benefit from government policies designed to improve his welfare, then it doesn't exist.
There are no two ways about it. No amount of plans and sugar-coating can displace the fact that more and more people are living on less than one dollar a day. That many Nigerian children can't go to good schools in Nigeria because they can't afford it. That our graduates half the time are unemployable. That women are dying in their thousands daily because of inadequate maternity care. That more and more Nigerians of working age are leaving the country due to dwindling opportunities.  That Canada is draining our workforce, that boasting about the best doctors in the U.S as Nigerians is no longer cool because thousands are languishing in ill-equipped hospitals. That our government officials up to presidency level has to fly out of the country for medical checks in 19 years of democracy. That we train engineers yet import the Chinese and more to fix our roads and even build our homes.
That we have the highest population in Africa means our first resource in this nation is human capital. The opportunity to train our people into capital that can be exported around the world. That is what the guys coming here have done. They come as contractors, as consultants, with huge fancy packages while we find it hard to find our way into their system – some break through and many never.
Bill Gates has delivered his profound message, it is up to us – the people in this room and many more woke individuals outside to sustain the message and make human capital development a sustainable cornerstone of our national growth. To demand of those we have contracted to supply us governance, to cast our votes in the next cycle after asking four questions: Is the candidate capable and competent? Does s/he have character? Where is his/her vision and roadmap? Do they have a team, a shadow government we believe can deliver?
Ladies and gentlemen, we don't have much time to get things right, let's get to work.