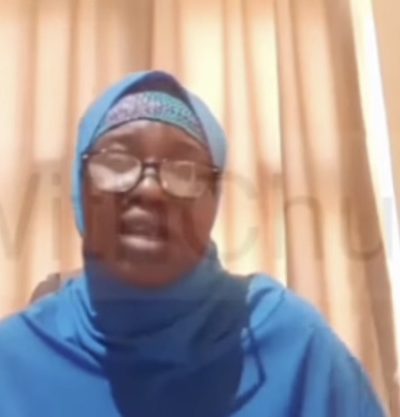 On this week's episode of the #EndSARS special edition of #WithChude interviews, prominent #EndSARS activist, Aisha Yesufu, shared with show host and founder of Joy, Inc., Chude Jideonwo, her expectations from the Nigerian government to end police brutality as she encouraged Nigerians about the status of their agitation.
When asked about how she navigates the several bouts of criticism she currently faces as a female Muslim activist, Aisha said, "Insults and praises are people's opinion and they are not my reality – opinions like, you are supposed to be a Muslim woman, you are not supposed to talk, and you are not supposed to have a voice, but, one of the things that I have used, even as a child, is the power of knowledge."
As a leading voice in the #EndSARS protests, Aisha has spoken widely and boldly against police brutality, for the welfare of the Police men and women of the Nigerian Police Force as well as good governance. Narrating her experience as a Nigerian living in the present climate; Aisha's story echoes the stories of many Nigerians across the country.
Speaking about the way forward, Aisha advised Nigerian youths to remain undeterred in their pursuit for justice and good governance.
"The fact is that the Nigerian youth now have a voice and nobody can call them lazy again. They have gotten the government where they wanted them to be. Despite the use of brute force and using their normal shenanigans to bring in thugs, this movement remains unwavering. You have to understand that this is a Marathon, it is not a sprint. We need to keep going."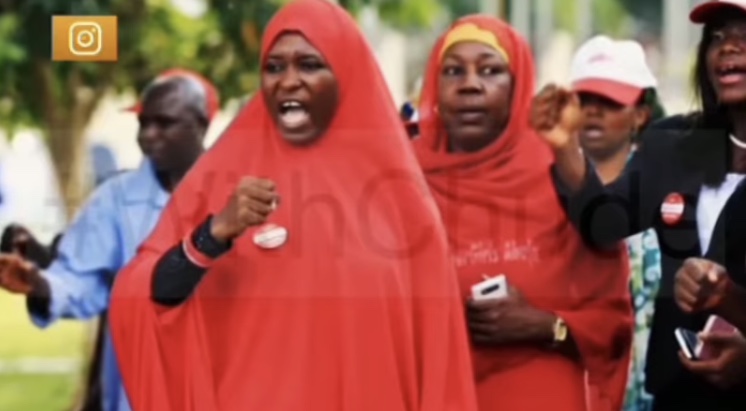 Popularly dubbed the statue of liberty and freedom in Nigeria, in the wake of the protests, the widespread picture of Aisha Yusuf holding her fist in the air as she faced off riot-gear-kitted police officers has warmed the heart of millions of people across the country, giving hope and drive for a promising future for all.
#WithChude is a special series of targeted multimedia conversations and investigations focused on narratives that enable and strengthen the mind, heart, and spirit. New episodes of #WithChude show every Saturday at 9 pm on TVC Entertainment, with reruns every Sunday on Wazobia TV at 5 pm every Thursday on EbonyLife TV at 7:30 pm.
The extended play podcast of aired episodes is up on Spotify, iTunes, among other podcast platforms every Wednesday at 110:00 am. Everyone can join the conversation.
A snippet of the interview with Aisha Yesufu can be viewed here.