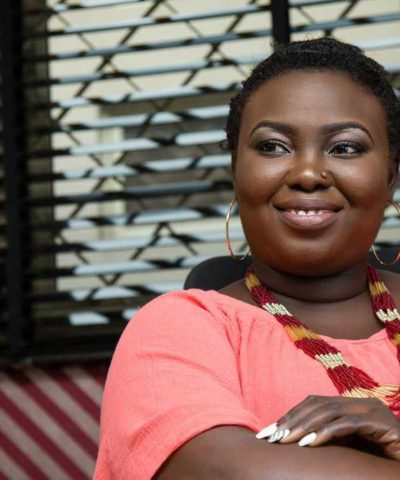 A Case-Study on Localizing Innovation, RED's New Remote Policy & The Huge Benefits
Organizational Growth
A Case-Study Of Innovation, RED | For Africa's New Remote Work Policy, Benefits For You
11 May 2020, RED | For Africa Management announced that the Humans Of RED (all team members from its brands) would be working from home going forward. 

It's not exactly a new model at RED because we have had a structure where we allow team members to work from home once every week, and a complete week, every month. Also, the approach understands that this option is not suitable for everyone, hence the door is open for those who wish to work within the traditional office structure on certain days of the week. Therefore leaving the decision to either work from home or at the office in the hands of our team members. Regardless, it's a commendable feat for us,  because three days later the good guys at Twitter. Inc also decided that  "their employees will work from home forever".
The reality is that the current pandemic has sped up the process of easing into a model of making & taking work virtual. At the end of the day, we like to lead from the front as regards innovation as well as integrating global standards into our system albeit localizing it to fit into the Nigerian status-quo.

Here's a case study that offers an outlook into the huge positives & of course negatives for other companies that would join in both RED & Twitter's new model.
For Management, we have realized that our team members are happier now through internal surveys & feedback especially now that they don't have to endure long, tedious and stressful commutes – certainly, most Lagosians can relate to. We also observed that our team operated relatively efficiently and effectively.
For Finance, we have recognized the huge potential savings of not needing to house our over 70-man team in highly expensive HQ in an overcrowded Lagos. We have seen an opportunity to also do something positive for our environment. By eliminating the commute to the office, the environment will dramatically improve therefore championing the fight against Climate Change.
For People, we know that allowing people the option to choose to work from home offers our team members a better quality and work-life balance. We're very committed to people, hence we know this initiative will inspire loyalty, appreciative workers and this in the long-run helps with our employee retention rate. We have also continued the shutdown day compulsory for the team (twice a month) to avoid burn-out and enable the team separate work from their personal lives.
For Talent, we have also realized that we no longer focus hiring locally, we can source for talents within their immediate geographical region. For instance, RED headquartered in Lagos won't have to just rely upon talents that live in Lagos & its environs such as Ogun, Oyo. We can now offer jobs to anyone throughout the country or even globally, which we currently have, in about two other locations outside of Nigeria. We innovatively started virtual training & hiring also.
For Teams, we have who are forced to suffer long, soul-sucking, round-trip commutes that eat up more hours of the day than work itself.  Now, don't have to worry about the time spent commuting, the drain on your energy and the wear and tear of your soul. 
With all these amazing tides & consequences of the COVID-19 pandemic on companies and employees, also comes with it's possible downside in which the well-intentioned policy could backfire.
People, when allowed to work from home, there might be an employment tradeoff occurring. We have realized that we don't have to draw upon job seekers from their immediate vicinity. We could hire people nationwide. 
For Remuneration, people who work in expensive cities are generally paid more than those living in less costly areas, even if they possess the same skills and abilities. If we hire someone in a Local suburb in the East, we could pay considerably less than if we were to hire a person who lives in Lagos.
For Opportunities, this could hurt the opportunities for existing employees to grow and those who want to join the company. Because companies can seek out the best and brightest talent around the country and world.
Our new policies may be a watershed event that helps make the lives better for millions of workers, but also hurt the careers of many people too but at the end of the day, we're working hard to make the best model of work for people & probably making RED the best place to work in Nigeria and by extension, Africa.
Reference: Forbes