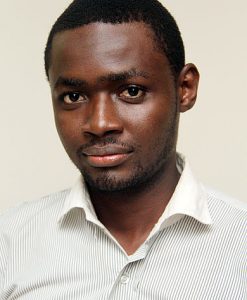 Wilfred Okiche, culture editor at YNaija.com has been selected to participate in the critics segment of the 2019 Berlinale Talents, Berlin International Film Festival's prestigious training programme.
Okiche will join 250 up-and-coming film professionals from 77 countries to share ideas, network, and further develop their latest projects.
He is one of 8 film critics selected for this year's programme. Other talents at Berlinale Talents come from the fields of directing (108), producing (49), acting (14), screenwriting (6), cinematography (16), editing (13), production design (11), sales and distribution (10), score composition (7) and sound design (8).
Okiche has previously participated in critic's programmes at the Durban International Film Festival (DIFF), International Film Festival Rotterdam (IFFR), and others.
The Berlinale Talents is scheduled to take place from 9 – 14 February, 2019.