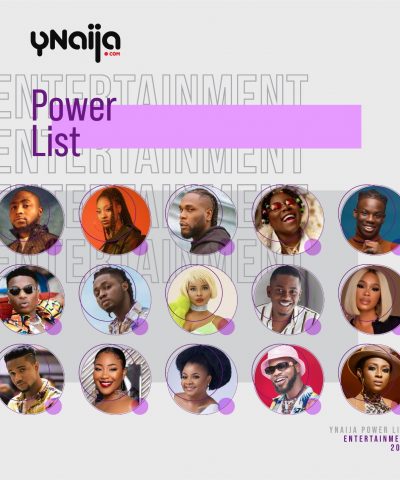 Y!/YNaija, a leading web and social media platform focused on smart conversations among young people and contemporary issues as they affect culture, recently released its 2021 Powerlist identifying and profiling young people below the age of 40 who have made major contributions in their respective industries.
The Powerlist, which showcases young Nigerians who have demonstrated major influence and power in their respective fields in the year under review, is split into categories representing diverse economic sectors within Nigeria. The categories include sports, politics, business, advocacy, technology, entertainment, corporate, culture, media, and influencers.
"The year's list continues the Y!/YNaija tradition of giving a voice to, and showcasing young Nigerians across industries," said RED | For Africa CEO, Adebola Williams. "These individuals hold the reins of power in diverse industries, and therefore serve as an inspiration to other young people working hard to make an impact in their own space." 
The 2021 Powerlist follows the New Establishment List, The Church 100 List, The Politics 100 List, Music 50 List, and The Media 100 List earlier published this year.
Honourees in the 2021 Powerlist include NBA superstar, Giannis Antetokounmpo; co-founder of PiggyVest and Feminist Coalition, Odunayo Eweniyi; media powerhouse, Toke Makinwa; actress, Sharon Ooja; and international music superstar, Wizkid.
Others are rights advocate Rinu Oduala, media personality and influencer Natacha 'Tacha' Akide, vice president, operations Ingressive Capital Uwem Uwemakpan, political activist Hamzat Lawal, and UFC champion; Usman Kamaru.  
Click HERE to see the full list of the 2021 Y!/YNaija Powerlist.